Covid-19 Vaccine Information
Covid-19 Vaccines
Getting vaccinated is the safest way to prevent yourself, your family, and your community from becoming seriously ill with Covid-19. It is also the safest and quickest way to end the pandemic. Here are some trusted sources of information about Covid-19 vaccines.
---
Vaccine safety
All the Covid-19 vaccines, the ones currently available and the ones coming soon, have passed strict safety protocols. The Centers for Disease Control and Prevention (CDC) is the best place to get information about the safety of the vaccines.
There are also sites that collect vaccine safety monitoring information and report to the CDC.
VAERS (Vaccine Adverse Event Reporting System). VAERS is the national system that collects reports of adverse events that happen after vaccination.
v-safe: after vaccination health checker. V-safe is a smartphone app. Through v-safe, you can quickly tell CDC if you have any side effects after getting the COVID-19 vaccine.
---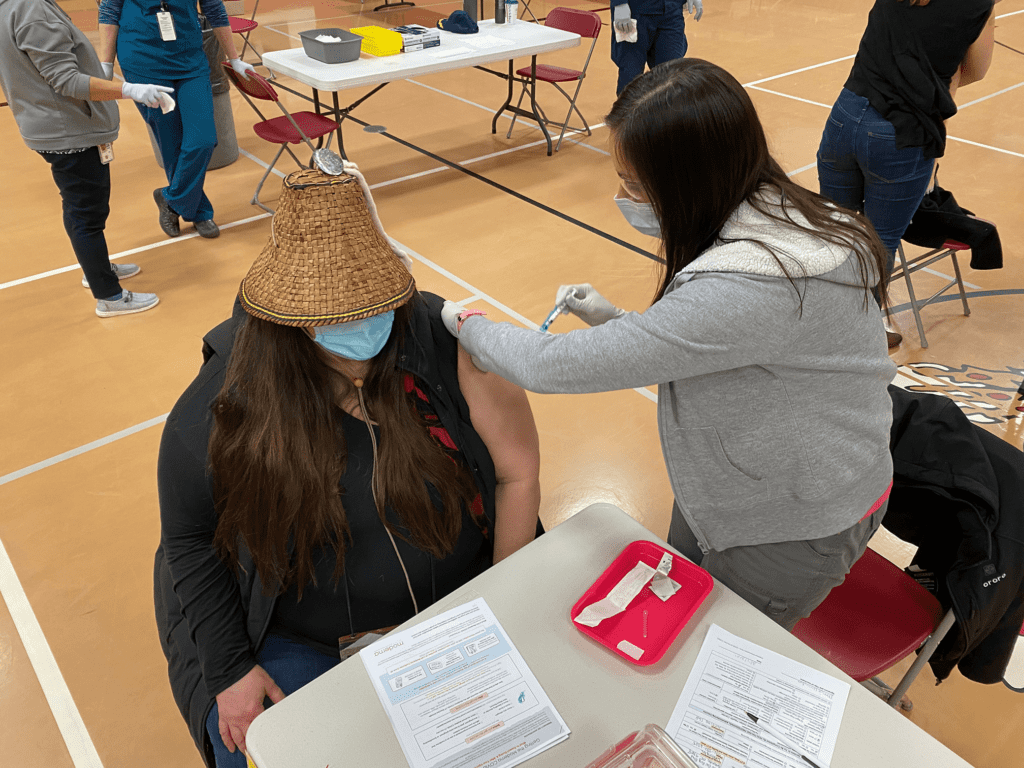 Vaccine Types
Right now, two vaccines, Pfizer-Bio-NTech and Moderna, are available in the United States. These factsheets from the Urban Indian Health Institute explain both vaccines and their differences.
Downloadable factsheets about the two current Covid-19 Vaccines from the Urban Indian Health Institute:
Information about the PFIZER Covid-19 Vaccine:
Information about the MODERNA Covid-19 Vaccine:
---
YouTube Clinical PSA
---
COVID-19 Vaccine Review
New vaccines are on the way. The NPAIHB has developed a chart which compares all the vaccines and when they will be available.
Please click on the chart below to download a fully updated, high-resolution version.
---
DOWNLOADS