The Takopid Health Center is a "one stop" facility serving the community. It offers a wide spectrum of high-quality care in a friendly, familiar setting. The Center is staffed by motivated, concerned and experienced professionals, technicians and support staff.
Medical Services:
Preventive care
Pharmacy
Prenatal care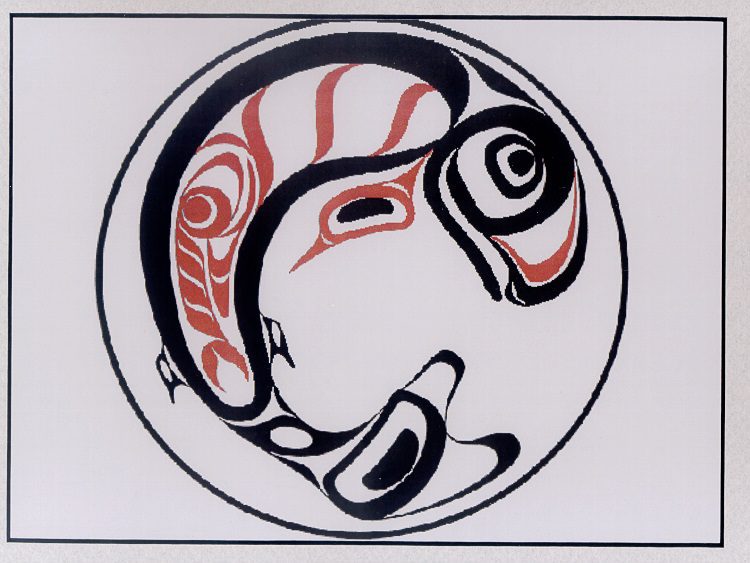 Lab/X-ray
Elder care
Podiatry
Chronic disease management
Pain management
Urgent care
And more…
The Puyallup Tribal Health Authority (PTHA) was the first ambulatory health clinic in 1976 to enter into a 638 "self-determination" contract with the Indian Health Service. As a 501(c) 3 organization chartered by the Puyallup Tribe, PTHA has demonstrated commitment to quality through national accreditation by Accreditation Association for Ambulatory Health Care (AAAHC) and Commission on Office Laboratory Accreditation (COLA).
The AAAHC accreditation certificate is a symbol that an organization is committed to providing high-quality health care that it has demonstrated that commitment by measuring up to the Accreditation Association's high standards. COLA accreditation is given only to labs that apply rigid standards of quality in day-to-day operations, demonstrate continued accuracy in the performance of proficiency testing, and pass a rigorous on-site laboratory survey.
PTHA is comprised of three buildings: Takopid Health Center, Puyallup Tribal Treatment Center, and Kwawachee Counseling Center. The majority of health services are located in the 42,346 SF Takopid Health Center, completed in 1993. The Medical Clinic, Pharmacy, Medical Lab, Radiology, Optometry, Dental Clinic, Dental Lab, Physical Therapy, Community Health, Billing, Accounting, Human Resource, Referral, Business Office, Maintenance, Housekeeping, Registration, and Medical Information System (MIS) are located in the Takopid Health Center.
The 18,603 SF Puyallup Tribal Treatment Center provides outpatient chemical dependency treatment services. The is staffed 24 hours per day, seven days per week. The treatment center also provides outpatient counseling, anger management, and other support groups. The 20,000 SF Kwawachee Counseling Center provides outpatient mental health counseling services located on the second floor that includes medication management services for acute and chronic mental health conditions. The first floor of Kwawachee Center has the Spirit House, a large meeting area modeled after a Pacific Northwest longhouse seating about 180 people. The Cultural Coordinator's office is adjacent to the Spirit House that coordinates schedules, traditional, healers, and cultural activities for the PTHA.
The Salish Integrative Oncology Care Center (SIOCC) is the first Tribal-owned Cancer Care Center in Indian Country and the United States, SIOCC will be a new, state-of-the-art Cancer Care Clinic in Fife, Washington, the heart of the Puyallup Indian Reservation. The new 8,200 sqft cancer center will have 23 infusion chairs that will be housed on the first floor of the Puyallup Tribe-owned Trans Pacific building, located at the Interstate 5-Port of Tacoma exit. The grand opening is expected to be early spring of 2015. The SIOCC will be staffed by board-certified medical oncologists and naturopathic oncologists, as well as natural cancer care and complementary cancer care practitioners who are experts in providing innovative treatment for most types of cancer.
The behavioral health services at PTHA consist of mental health services at Kwawachee Counseling Center and Drug & Alcohol Treatment. Together they are committed to creating and sustaining a healthy community.
Drug and Alcohol Treatment –  Puyallup Tribal Treatment Center (PTTC) provides alcohol and drug abuse treatment and recovery services for adults and youth within the PTHA service population.
Adult Treatment Services –  PTHA is dedicated to providing quality outpatient drug and alcohol treatment services to individuals with diverse backgrounds. There are two options available for adults, age 18+.
Youth Treatment Services – PTTC's youth treatment program gives our children a safe place, in their own community, to seek help for drug and alcohol abuse. Our comprehensive services are family-focused, with treatment consisting of group and individual counseling.
Gambling Addiction Problem – gambling is a condition that affects millions of Americans. Treatment for pathological gambling is offered at PTTC on an outpatient basis and includes group and individual counseling.
Diabetes Program – Managing your diabetes means taking care of the whole person. The PTHA Diabetes Program offers a variety of services to provide a basis for good health.
PTHA Quit Tobacco Program – The Puyallup Tribal Health Authority offers a one-on-one personalized program to help people quit smoking and chewing tobacco.  Seventy-five percent of the participants that complete the program are tobacco free at the end of the first year.