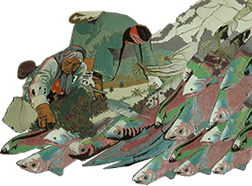 Tulalip Tribe
Tulalip Tribe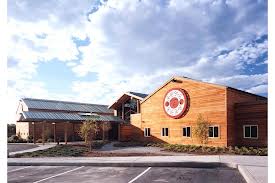 Tulalip Tribal Health Facility
7520 Totem Beach Road
Tulalip, WA 98271
Phone: 360-716-4511
Fax: 360-651-4520
Webpage: http://www.tulaliptribes-nsn.gov/Home/Government/Departments/HealthClinic.aspx
About the Clinic
The new Tulalip health clinic opened in August of 2003. This new and expanded space offers state-of-the-art health services to tribal members. The new clinic will allow us to build on our existing programs and provide new opportunities. The mission of our Health and Social Services Department is to provide a premier integrated healthcare delivery system that is cutlurally relevant and addresses the physical, mental, spiritual, and emotional needs of all Tulalip Tribal Members.
Location
The Tulalip Tribes is a federally-recognized Indian tribe located on the Tulalip Reservation in the mid-Puget Sound area bordered on the east by Interstate 5 and the city of Marysville, Washington; on the south by the Snohomish River; on the north by the Fire Trail Road (140th); and on the west by the waters of Puget Sound. The Tulalip Reservation exterior boundaries enclose a land-base of 22,000 acres, more than 50 percent of which is in federal trust status. The Reservation is rich with natural resources: marine waters, tidelands, fresh water creeks and lakes, wetlands, forests and developable land. The Tulalip Reservation was reserved for the use and benefit of Indian tribes and bands signatory to the Treaty of Point Elliott of January 22, 1855. Its boundaries were established by the 1855 Treaty and by Executive Order of President U.S. Grant dated December 23, 1873. It was created to provide a permanent home for the Snohomish, Snoqualmie, Skagit, Suiattle, Samish and Stillaguamish Tribes and allied bands living in the region.
Geography
The reservation occupies a few square miles immediately north of Everett on Port Susan Sound. City: Marysville (north of Seattle near Everett), population 6,400, elevation 15. County Snohomish, population 393,600. Native American 4,412, 15% of Non-white population, 1% of total. 2,098 square miles (between Cascades and Puget Sound). County's assessed value averages $10,922 per acre.. Principal industries: Transportation equipment (Boeing), wood products, food processing, electronics.
Rainfall (Everett) 35.2; temperatures 42-59
Other Information
Members
2,800
Other Offices and Programs
Fisheries (2), Pre-School, Montessori (2), Day Care Montessori, Recovery Home, Option School, Alternative School, Training Center, Maintenance, Kenny Moses Building, Cultural Center, ICW Office, Veterans Office, Youth Chemical Dependency Counseling Center, Housing Authority, Hatchery, Tulalip Boys and Girls Club, Tulalip Marina, Tulalip Cablevision, Tulalip Bingo, Tulalip Casino, Liquor Store, Education Department, Planning, Administration, Sewer & Water department, Seniors Activity Center, and Elderly Boarding Home.
Employees
1500 FTE.