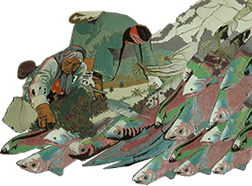 Swinomish Tribe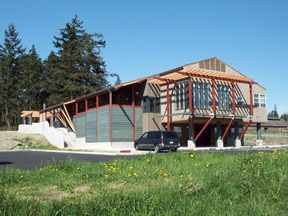 Swinomish Tribe
Swinomish Tribal Health Center
17400 Reservation Rd
PO Box 683
La Conner, WA 98257
Phone: 360-466-3167
Fax: 360-466-5528
Website: http://www.swinomish-nsn.gov/resources/medical/medical-clinic.aspx
About the Clinic
The Swinomish Medical Clinic offers a full spectrum of healthcare services for all ages, from infants to elders, and is available to serve all enrolled Native Americans from federally recognized tribes
The Clinic treats many acute and chronic medical problems. Walk-in times are 8:00-9:00 "am" and 2:30-3:30 "pm" most days for acute short term problems such as colds, sore throats, and earaches.
The Clinic offers longer same-day appointments for chronic or more complicated medical issues. The Clinic can handle most medical needs onsite including vaccinations, blood tests, cuts requiring stitches, biopsies and general medical issues. The Clinic also has tests and procedures that can be done onsite as well as offering a nutritionist and fitness coordinator on the Clinic staff. The Clinic encourages healthy lifestyles so we to help with diet and exercise needs. The Clinic also offers nicotine replacement supplies and counseling to help people stop smoking.
Location
The Swinomish Tribal Health Center is located at 17400 Reservation Road, La Conner, WA. It has 6,575 sq. ft. and includes 4 exam rooms, one procedure room and support staff offices. The basement of the clinic houses the Diabetes Program and a Fitness Center. This facility was opened in January of 2000.
Services/Programs/Hospitals
Primary ambulatory care is provided by a doctor four days per week, two nurse practitioners, five days per week, and additional half day of physician services. The Health Center had 2,564 primary care visits in FY 1997. A RN provides prenatal case management, and a weekly WIC nutrition clinic is also available. The Medical Clinic can serve both direct and contract eligible clients or can bill DSHS or private insurance. The Swinomish/Upper Skagit Dental Clinic is located across the street from the Medical Clinic, at 17395 Reservation Road, LaConner, WA. The facility is a state-of-the-art four
operatory clinic, completed and opened in May of 1997. The staff consists of a Commissioned Corps dentist, a part-time hygienist, two assistants and a receptionist. We look forward to providing dental care not only to the Swinomish and Upper Skagit Tribes, but to all Native Americans. The facility that houses the Dental Clinic also provides space for Vocational Rehab, Enrollment Office and Mental Health. One level also houses the Senior Citizen Center. The Swinomish Tribe is part of the Northwest Washington Service Unit Health Board, that also includes Lummi, Nooksack and Upper Skagit. The NWSUHB is a nonprofit organization established in the early 1980's. The Health Board contracts for Sanitarian services, under a P.L. 93-638, Title I consortium agreement. One full-time position is funded and the Sanitarian provides services one day per week at Swinomish. Services include supervision of contaminated waste handling, food handling permits, health inspections of tribal facilities, water quality and sewage management, vector control and solid waste disposal, and other duties assigned by the tribal health department. The Tribes Contract Health Service Delivery Area (CHSDA) is Skagit County. CHS funding includes both Swinomish and Upper Skagit Tribes. The CHS program for both tribes is administered at Swinomish.
Patients
The enrolled population is 778 and the Indian population living on or near the reservation is about 1,000. There were 1051 users in 2002.To top

About the Tribe
History
The Reservation is home to a community of Coast Salish peoples that descended from tribes and bands that originally lived in the Skagit and Samish River Valleys, the coastal areas surrounding Skagit, Padilla and Fidalgo Bays and Saratoga Passage, and numerous islands, including Fidalgo, Camano, Whidbey and the San Juan Islands. For thousands of years, these Coast Salish tribes maintained a culture centered around abundant salt water resources that included salmon, shellfish, and marine mammals, as well as upland resources such as cedar, camas, berries, and wild game. They lived in large villages during the winter and in summer encampments that followed the seasonal cycle of resource gathering from the mouths of rivers and streams where salmon was taken, to coastal shorelines where shellfish and herring and other forage fish were taken, to marine waters where finfish and sea mammals were taken, and to inland forests where wild game and berries were taken. Four major groups and their allied bands - the Aboriginal Swinomish, Lower Skagit, Kikiallus and Aboriginal Samish Tribes - signed the Treaty of Point Elliott with the United States in 1855 and reserved the southeast peninsula of Fidalgo Island for their Reservation and future use.
THE SWINOMISH HOMELAND
The Swinomish Reservation is located on the southeastern end of Fidalgo Island a few miles east of the City of Anacortes and a few miles west of the City of Mount Vernon in Skagit County. The Reservation is surrounded by 27 miles of salt water shoreline and is bounded on the west by Skagit Bay, on the east by Swinomish Channel and on the north by Padilla Bay. It's connected to the mainland by a 4-lane bridge and State Highway 20 on the north end of Swinomish Channel and by a 2-lane bridge on the south end. Tribal headquarters are located in the historic Swinomish Village on the southeast portion of the Reservation, across the Channel from the Town of LaConner.
The Reservation is about 15 square miles in size and includes 7,450 acres of upland and approximately 2,900 acres of tidelands. Today, the Tribe exercises jurisdictional authority over all lands within the Reservation boundaries, and provide governmental and other services to tribal members, non-member Indians and non-Indians, including 24 hour police protection, water and sewer service, and planning and permitting services that are available to all residents within the Reservation. The Tribe also provides services and programs for tribal members, including education, housing, senior services, and medical and dental services.
Other Information
Members
778 enrolled members.
Other Offices and Programs
Administration, Gymnasium, Housing, Bingo and Casino, Senior Citizen Center, Day Care, Dental Clinic, and in the Community Services Building are I.W., TERO, Alcohol and Drug Abuse Program, GED and Adult Education, Northwest Indian College, Library, Tribal Court, and the Swinomish Police Department.
Employees
175 FTE.