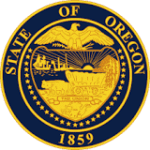 Website Oregon state government
Salem | OHA | Summer Street time type Full time
 posted on Posted Yesterday job requisition id  REQ-78290
Initial Posting Date: 04/19/2022
Application Deadline: 05/03/2022
Agency: Oregon Health Authority
Salary Range: $5,234 – $8,043
Position Type: Employee
Position Title: Tribal Behavioral Health Specialist (OPA 3)
Job Description:  Are you passionate about creating a better behavioral health system? Are you interested in improving health for American Indians and Alaska Natives? A self-starter and creative thinker? Do you have experience implementing process improvement initiatives? Do you have exceptional leadership and team building skills that inspire others? If so, please consider joining our team!
What Will You Do?   The purpose of this position is to provide leadership, direction, coordination, oversight and management for a statewide Behavioral Health System which includes addressing Substance Use Disorders, Mental Health Promotion, Prevention, Treatment and Alcohol, Tobacco and other Drugs Prevention. The employee focuses specifically on the planning, policy and program development and implementation of specialized services designed for American Indian and Alaska Natives (AI/AN), across the state. The employee takes the lead in implementation of the Tribal Behavioral Health Strategic Planning including training and credentialing, tribal-based practices and creating efficient data systems. They work closely with OHA Tribal Affairs for Tribal Consultation and Urban Indian Health Program (UIHP) Conferring for issues that may impact the Tribal Behavioral Health System. This position also collaborates with physical and public health in addressing issues to effectively serve tribal populations.
Aids in resolving conflicts and mitigating issues with the Tribes and UIHP when they arise, such as contract issues, policy issues, programmatic issues, etc. Promotes a positive and constructive relationship with the nine federally recognized Tribes of Oregon and UIHP, as well as Oregon programs serving Native people. This will be done through responding to emails, phone calls, in meetings and workgroups in a timely manner with respect and honesty. This includes coordination with all programs of OHA, including Behavioral Health, Medicaid, Public Health, etc.
Supports oversight for and implements community programs, grants and contracts, and assures availability of financial, staff, and administrative resources needed to accomplish objectives. Delivers guidance and oversight for grant application processes and scope of program activities. Responsible for the development and monitoring of tribal and AI/AN program budgets and contracts.
Develops legislative and budget concepts to improve system effectiveness. Reviews proposed legislation and provides written analysis, identifying both policy and fiscal impact and providing recommendation or options for management action which directly impact the Tribes or UIHP.
Provides training materials and technical assistance to communicate with Tribes and Urban Indian Health providers on tribal based practices in prevention, treatment, recovery, intervention and postvention.
Balances complex issues and competing interests. Maintains positive working relationships with a variety of system partners.
For a full position description of job duties:  Click Here
Minimum Qualifications:
A Bachelor's Degree in Business or Public Administration, Behavioral or Social Sciences, Finance, Political Science or any degree demonstrating the capacity for the knowledge and skills; and four years professional-level evaluative, analytical and planning work. OR
Any combination of experience and education equivalent to seven years of experience that typically supports the knowledge and skills for the classification.
How to Apply:
Attach a resume and cover letter. Your cover letter must not exceed two (2) pages describing how your professional, educational, and personal experiences allow you to meet the Desired Attributes listed above. Please tell us about yourself, your passion, and how your personal (lived), educational and professional experience qualifies you for the transformative work Oregon Health Authority is doing.
External Applicants: Click on the "Apply" link above to fill out the online application and submit by the posted closing date. Please use the name you want us to address you by.  You can upload your resume and the system will parse your information into the application.
Current State of Oregon employees (this includes temporary employees) Statewide employees must apply through your employee Workday account.
Warning! The system will timeout after 20 minutes of inactivity. You must submit your application after you begin the process. You cannot save your progress and come back to it later.
Important: Please monitor both your email and Workday account for updates regarding this recruitment. You may be asked to submit additional information after initial application.
Please ensure you've provided a thorough and updated application as it pertains to the position for which you are applying. The required application materials submitted at time of application will be used to determine salary based on a pay equity assessment. For further information, please visit the Pay Equity Project homepage.
What's in it for you?
A workplace that balances productivity with enjoyment and encourages learning and mentoring.
Rewarding work in a fast-paced, creative environment with colleagues who are passionate about public service.
A workplace that fosters fairness, equity, and inclusion to maintain a workplace environment where everyone is treated with respect and dignity regardless of race, color, national origin, religion, sex, sexual orientation, gender identity, marital status, age, veteran status, disability, or status as a victim of domestic violence, harassment, sexual assault, or stalking. This policy applies to every aspect of our employment practices, including recruitment, hiring, retention, promotion, and training.
Opportunities to work from your home office or other OHA locations. Some in person meeting may be required.
Work/life balance, 10 paid holidays a year, 8 hours of vacation leave accrued monthly, and a competitive benefits package including medical, vision, and dental benefits, pension and retirement programs
Additional Information:
These positions are full-time, permanent. Some positions may be SEIU represented while others may be non-represented, management service depending on the duties of the position.
This recruitment may be used to fill future vacancies as they occur.
The salary listed is the non-PERS qualifying salary range. If the successful candidate is PERS qualifying, the salary range will reflect the additional 6.95%. Please review the Classification and Compensation page for more details, or you may visit our website for information on Pay Equity.
United States Employment Eligibility: We do not offer visa sponsorships. If you are hired, you will be required to fill out the US Department of Homeland Security's I-9 form confirming you are able to work in the US.
If you are offered employment, the offer will be contingent upon the outcome of an abuse check, criminal records check and driving records check, and the information shall be shared with the Oregon Health Authority (OHA), Office of Human Resources (OHR). Any criminal or founded abuse history will be reviewed and could result in the withdrawal of the offer or termination of employment. Candidates who are offered employment at the Oregon State Hospital must satisfactorily pass a pre-employment drug test.
The State of Oregon is requiring all executive branch employees to complete their COVID-19 vaccination series by October 18, 2021 or six weeks after FDA approval of the vaccines, whichever is later, unless the employee receives a medical or religious exemption/accommodation. New employees must submit vaccination documentation or be approved for an exemption/accommodation before beginning work. For more information, visit https://www.oregon.gov/gov/Documents/executive_orders/eo_21-29.pdf
Veterans' Preference:   To receive Veterans' Preference, you must complete the required Task that will be sent to your Workday account after successfully submitting your application. This Task will prompt you to provide the appropriate documentation. Please visit: Veterans Resources for additional information on required documentation.
Contact Information and Helpful Links:
Need Help?
If you need assistance to participate in the application process including an accommodation request under the American with Disabilities Act, please call Stephanie Mitchell.
Voice: [503-979-7679] (TTY 711)
Other Current Openings