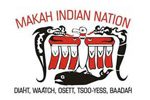 Website
Sophie Trettevick Indian Health Center
February 8, 2021
Request for Qualifications: New Building Project Manager
The Sophie Trettevick Indian Health Center (STIHC) seeks Request for Qualifications for a Project Manager for a new Medical, Dental and Administration facilities located at Neah Bay, WA., Makah Indian Reservation.  The Project Manager will organize and oversee construction procedures and ensure they are completed in a timely and efficient manner.
The current STIHC medical and dental facilities were constructed in 1971. The STIHC has outgrown this facility and needs to also relocate out of the tsunami flood zone.
The responsibilities for the STIHC Project Manager will include but are not limited to:
Manage all aspects of project planning, timelines, and financing, and provide regular updates on project progress to Makah Tribal and STIHC leadership.
Collaborating with engineers, architects, and STIHC staff to determine the specifications for this project.
Negotiating contracts with external vendors to reach reasonable financial goals.
Determine needed resources (manpower, equipment and materials) from start to finish with attention to budgetary limitations.
Plan all construction operations and schedule intermediate phases to ensure deadlines are met.
Acquire equipment and material and monitor stocks to timely handle inadequacies.
Supervise the work of Contractors and provide guidance when needed.
Evaluate progress and prepare detailed reports.
Must ensure adherence to all health and safety standards and report issues.
Qualification Requirements:
Proven experience as construction project manager, health-care facility construction experience strongly preferred.
Comprehensive knowledge of healthcare facility construction financing
In-depth understanding of construction procedures and materials and project management principles.
Knowledge of general construction standards, health and safety standards.
Outstanding communication and negotiation skills.
Excellent organization and time-management skills.
A team player with leadership abilities
Please submit qualifications including resume and portfolio to Monica McGee by March 5, 2021 at 4 pm.
PO Box 115
Neah Bay, WA 98357 or Monica.mcgee@makah.com