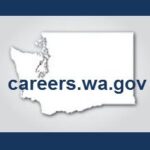 Website DSHS ALTSA Tribal Initiative
Employment Opportunities:
DSHS Aging & Long-Term Support Administration is hiring: Tribal Initiative Project Manager posting has been extended through April 12th. The DSHS Aging and Long-Term Support Administration (ALTSA) Tribal Affairs Unit is hiring for the Tribal Initiative Project Manager position.  As many of you already know, Ann Dahl, ALTSA's Tribal Initiative Project Manager, has decided to retire. Ann will be missed greatly and we wish her the best of retirements. Details on the position and how to apply can be found at: https://www.governmentjobs.com/careers/washington/jobs/3023765/dshs-altsa-tribal-initiative-project-manager?keywords=tribal&pagetype=jobOpportunitiesJobs . The Aging and Long Term Support Administration  (ALTSA) at the Department of Social and Health Services (DSHS) has a unique and challenging opportunity to build and strengthen partnerships with  Washington Tribes and urban tribal communities to improve health and social services for elders and individuals with disabilities while respecting tribal sovereignty. Your experience and leadership will help  Transforming Lives!
As a Tribal Initiative project manager and under the supervision of the Tribal Affairs Administrator, you will work independently with diverse state and local agencies, tribes, other Indian Health Care Providers, and non-Indian organizations to build and maintain strong, productive working relationships to expand access to long-term services and support for American Indians/Alaska Natives.  You will be responsible for developing, building, and expanding formal relationships and contracts with federally recognized tribes and urban tribal organizations. You will provide statewide guidance on government-to-government relationships between the state and tribes for long-term services and supports, consultation & expertise on federal, tribal policy and state-tribal relationships, recommend and advise ALTSA leadership, to include drafting new policy, policies changes, and contract language, and make strategic decisions guided by broad federal and state policy where analysis requires the ability to plan and propose solutions. This is an instrumental role in improving and supporting the mission of ALTSA to educate when working to support native elders and individuals with disabilities and their caregivers and increase the cultural awareness of the administration and facilitate government-to-government relationships and support equity, diversity, and inclusivity.
Other Current Openings