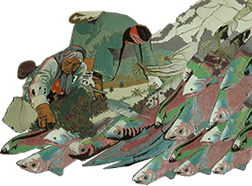 NPAIHB Training

NPAIHB Training
NPAIHB has invested well in the purchase of high-speed computer equipment and technology for use by the Northwest Tribes. A 24 station training room provides the students with a unique learning experience, with courses ranging from statistical software packages to medical patient management databases. Most courses are scheduled from 1 to 3 days in length with instructors from all over the nation coming together to teach. The classes are free unless otherwise posted on the training schedule.
View the Portland city map to the Northwest Portland Area Indian Health Board Office
Hotel Information
Hotels within 1 mile of NPAIHB Office
More Hotels within 1 mile of NPAIHB Office
Parking lot directions and information (pdf)
(On-site parking by special request only, we only have 5 reserved spaces.)
View the Training Room
View the Training Room
NORTHWEST DIABETES MANAGEMENT SYSTEM TRAINING
December 2-4, 2014
March 3-5, 2015
June 2-4, 2015
September 22-24, 2015
December 1-3, 2015
Get the registration form and agenda!
copyright 2002–2015 NPAIHB All rights reserved. Mural by Robilyn Robins