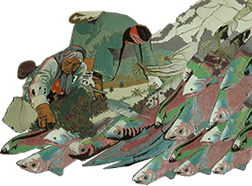 Long-term Care (LTC) Subcommittee
CMS Tribal Technical Advisory Group
The Tribal Technical Advisory Group (TTAG) is a group of elected tribal leaders, or appointed tribal representatives, that serve as an advisory committee to the Centers for Medicare and Medicaid Services (CMS) on important health care matters associated with the Medicare, Medicaid, and State Children Health Insurance Programs. For more information on the TTAG, visit the National Indian Health Board website.
This website has been organized to assist the TTAG Long-term Care (LTC) Subcommittee to complete its work. The LTC Subcommittee was organized to address the significant LTC service needs of Indian Country and provide recommendations back to the TTAG on how to address these concerns. LTC Subcommittee documents will be posted here for access by committee and TTAG members.
The LTC Subcommittee includes TTAG members, technical advisors, CMS and IHS staff, representatives of the National Indian Council on Aging, and other Indian health advocates that have a stake in providing LTC services and reimbursement issues for American Indian and Alaska Native (AI/AN) people.
Past Subcommittee Meetings: (held the last Wednesday of every month)
LTC Subcommittee Charge and Members
July 25, 2007 Teleconference
August 2, 2007 Meeting (followed TTAG meeting)
August 27, 2007 Teleconference
September 26, 2007 at the NIHB Annual Consumer Conference
October 31, 2007 Teleconference
November 28, 2007 Teleconference