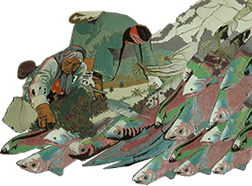 Yakama Indian Nation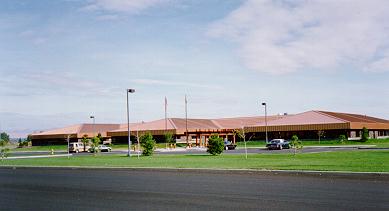 Yakama Indian Nation
Yakama Nation Tribal Health Facility
PO Box 151,
Toppenish WA 98948
Phone: 509-865-5121
Fax: 509-865-8777
About the Clinic
MISSION
To promote and facilitate engineering planning and construction support for the IHS national facilities program by developing and enhancing relationships among Tribes, area offices, and Service Unit engineers and related professionals dealing in building health care systems.
Attainment of the IHS and DHHS missions
The DFPC mission is achieved by:
* Maintaining a priority list based on relative need.
* Supporting tribes when they choose to assume facilities-related responsibilities.
* Planning health care and associated facilities to minimize facility life-cycle costs.
* Planning, promoting, & constructing improvements to exist. Facilities where they are not optimally functional.
* Planning & constructing new facilities when existing facilities do not exist or cannot be effectively improved.
* Developing state-of-the-art facilities with efficient and effective facilities planning.
* Targeting the unmet need with limited resources for maximum effectiveness.
DFPC Vision
To be a Global Health Care Facilities Engineering Division leading cutting edge professionalism in support of Public Health advances and development of solutions to the Indian Health Service challenges.
Location
The Indian Health Service operates a 40,000 SF facility located near Toppenish. In addition, the Tribe owns and operates the White Swan Health Clinic which is located in the rural community of White Swan, 20 miles west of Toppenish. Itinerant health and social services are offered through the maternal child health, nutrition, WIC, CHR and alcoholism programs. The Tribe also operates a satellite MCH center with 1,585 SF, in the Apas Goudy Housing Project in Wapato. The Tribe's Contract Health Service Delivery Area (CHSDA) is Klickitat, Lewis, Skamania and Yakima Counties.
Services/Programs
The JCAHO accredited facility opened in 1990 and houses tribal and IHS operated programs that offer a full range of ambulatory health and dental services. General medical services are available daily in addition to special services for well childcare, internal medicine, women's health care and diabetes. The Tribe and IHS employ eight physicians, six dentists, one physician's assistant, and thirteen
mid-level practitioners who are RN's, NP's or PHN's. The 2,700 SF clinic offers limited primary care on weekdays from 8 AM to 5 PM, and operates a 24 hour, 7 day a week ambulance service using EMT's and First Responders The health center bills Medicaid and other third party payers.
Patients
The Health Center had 16,990 primary care and 33,860 other visits for a total of 55,288 patient visits in FY 1996. The White Swan Health Clinic had 3,990 primary care visits and 199 other visits for a total of 4,189 total patient visits in FY 1996. The Apas Goudy Housing Project in Wapato had 82 primary care visits and 13 other visits for a total of 95 patient visits for FY 1996. The enrolled tribal population is 8,870 and the Indian population living on or near the Reservation is 13,741. The registered population for health programs in the Yakama Service Unit is 14,820 and the active health clinic user population is 11,311. The leading causes of death are heart disease, motor vehicle accidents, malignant neoplasm, cirrhosis of the liver, and accidents other than motor vehicle. There were 11,837 Active users in 2002.
About the Tribe
History
The Yakama Indian Reservation is comprised of 1,371,918 acres. Although the Yakamas ceded 10,828,800 acres of ancestral homeland to the U.S. government, they reserved their right to hunt, fish, access and use traditional cultural sites, gather traditional foods and medicines, pasture stock and have water in sufficient quantity and quality in all of their "usual and accustomed places" within this ceded area. The Yakama Reservation is primarily agricultural on the valley floor, range or grazing in the foothills and forested to the west and south. The city of Toppenish is located east of the Yakama Indian Nation's headquarters in the eastern part of the Reservation. The Yakama Reservation covers 1,573 square miles in the south-central Washington counties of Klickitat and Yakima. This territory offers many and varied food sources such as fishing, hunting, and gathering of seasonal wild roots and berries. The members of the Yakama Nation have historically depended on the Columbia River and the salmon for their sustenance. Traditional routes for subsistence were, and continue to be on the Columbia River, starting above Priest Rapids to the traditional fishing site on Celilo Falls, and extending west on the lower Columbia River beyond the Klickitat River tributary. The Yakama Reservation and its members are governed by the Yakama Nation Tribal Council. Self-government was re-established among the Yakamas in 1935. Since the Indian Nation was made up of 14 bands and tribes, each group selected a representative, forming the modern tribal government. In 1947 a rule change provided for election by the General Council of half of the Tribal Council members every two years for four-year terms. All enrolled Yakamas become voting members of the General Council on their eighteenth birthday.
Geography
The reservation is over a million acres, apparently nearly half of Yakima County and part of Klickitat County. City: Toppenish, population 6,550, elevation 757. County: Yakima, population 184,400, 7,546 Native American or 20% of nonwhite and 4% of total population. 4,271 square miles.). County's assessed value averages $1,623 an acre. Principal industries: agriculture, food processing, wood products, manufacturing.
Rainfall 8.3, temperatures 36-62 (at Yakama)
Other Information
Members
8,870.
Other Offices and Programs
The Yakama operate many businesses and have a museum open to the public.
Employees
Approximately 600 FTE and in the summer up to 800 with seasonal forms of work like forestry.
Housing
Information on tribal housing is not available.