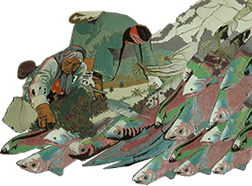 Tulalip Tribe
Tulalip Tribe
Tulalip Tribal Health Facility
6700 Totem Beach Rd
Marysville, WA 98271
Phone: 360-651-4511
Fax: 360-651-4520
Webpage: http://www.tulaliptribes.com
About the Clinic
MISSION
To promote and facilitate engineering planning and construction support for the IHS national facilities program by developing and enhancing relationships among Tribes, area offices, and Service Unit engineers and related professionals dealing in building health care systems.
Attainment of the IHS and DHHS missions
The DFPC mission is achieved by:
* Maintaining a priority list based on relative need.
* Supporting tribes when they choose to assume facilities-related responsibilities.
* Planning health care and associated facilities to minimize facility life-cycle costs.
* Planning, promoting, & constructing improvements to exist. Facilities where they are not optimally functional.
* Planning & constructing new facilities when existing facilities do not exist or cannot be effectively improved.
* Developing state-of-the-art facilities with efficient and effective facilities planning.
* Targeting the unmet need with limited resources for maximum effectiveness.
DFPC Vision
To be a Global Health Care Facilities Engineering Division leading cutting edge professionalism in support of Public Health advances and development of solutions to the Indian Health Service challenges.
Location
The Tulalip health center is a 4,500 square foot out-patient clinic in Marysville, WA. The clinic is 30 years old and is operated by the Tulalip Tribe through P.L. 93-638 Grants and the IHS.
Services/Programs
The Tulalip Tribal Health Clinic provides a variety of primary care services with a variety of funding sources. The tribe is able to offer Dental, a Recovery House and an Acupuncture program with tribal funds. The MCH Program and the Contract Health Program are available through IHS 638 funding. The ICW Program is BIA funded. The CHR Program is joint funded through a 638 IHS contract and the county. The Family Services program and the Mental Health Program are joint funded through 3 or more entities. The clinic employs 3 physicians (1 MD funded through Contract Health 638 funds, 1 MD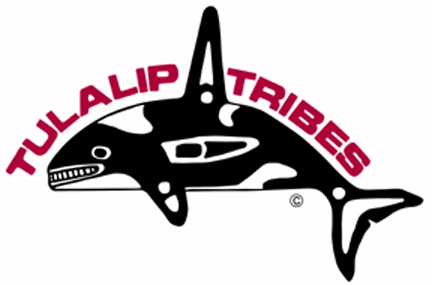 tribal funded through third party clinic billing, 1 part-time Pediatric physician MCH 638 funded), 2 ARNP's (1 ARNP MCH 638 funded, 1 ARNP CHN/Health Education/Tribal funded), 1 Public Health Nurse (funded through a partnership with the Snohomish Health district and the Tribe)
Patients
There were 3345 Active users in 2002
Geography
The reservation occupies a few square miles immediately north of Everett on Port Susan Sound. City: Marysville (north of Seattle near Everett), population 6,400, elevation 15. County Snohomish, population 393,600. Native American 4,412, 15% of Non-white population, 1% of total. 2,098 square miles (between Cascades and Puget Sound). County's assessed value averages $10,922 per acre.. Principal industries: Transportation equipment (Boeing), wood products, food processing, electronics.
Rainfall (Everett) 35.2; temperatures 42-59
Other Information
Members
2,800
Other Offices and Programs
Fisheries (2), Pre-School, Montessori (2), Day Care Montessori, Recovery Home, Option School, Alternative School, Training Center, Maintenance, Kenny Moses Building, Cultural Center, ICW Office, Veterans Office, Youth Chemical Dependency Counseling Center, Housing Authority, Hatchery, Tulalip Boys and Girls Club, Tulalip Marina, Tulalip Cablevision, Tulalip Bingo, Tulalip Casino, Liquor Store, Education Department, Planning, Administration, Sewer & Water department, Seniors Activity Center, and Elderly Boarding Home.
Employees
1500 FTE.
Housing
Housing is available in the surrounding area: Everett 15 miles, Marysville 6 miles, Seattle 45 miles, Lynnwood 25 miles and Bellevue 35 miles