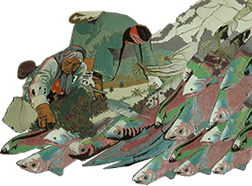 Swinomish Tribe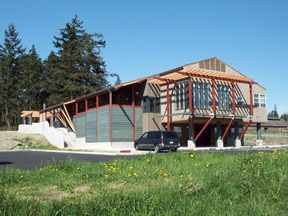 Swinomish Tribe
Swinomish Tribal Health Center
PO Box 68,
LaConner, WA 98257
Phone: 360-466-3167
Fax: 360-466-5528
Website: http://www.swinomish.org
About the Clinic
MISSION
To promote and facilitate engineering planning and construction support for the IHS national facilities program by developing and enhancing relationships among Tribes, area offices, and Service Unit engineers and related professionals dealing in building health care systems.
Attainment of the IHS and DHHS missions
The DFPC mission is achieved by:
* Maintaining a priority list based on relative need.
* Supporting tribes when they choose to assume facilities-related responsibilities.
* Planning health care and associated facilities to minimize facility life-cycle costs.
* Planning, promoting, & constructing improvements to exist. Facilities where they are not optimally functional.
* Planning & constructing new facilities when existing facilities do not exist or cannot be effectively improved.
* Developing state-of-the-art facilities with efficient and effective facilities planning.
* Targeting the unmet need with limited resources for maximum effectiveness.
DFPC Vision
To be a Global Health Care Facilities Engineering Division leading cutting edge professionalism in support of Public Health advances and development of solutions to the Indian Health Service challenges.
Location
The Swinomish Tribal Health Center is located at 17400 Reservation Road, La Conner, WA. It has 6,575 sq. ft. and includes 4 exam rooms, one procedure room and support staff offices. The basement of the clinic houses the Diabetes Program and a Fitness Center. This facility was opened in January of 2000.
Services/Programs/Hospitals
Primary ambulatory care is provided by a doctor four days per week, two nurse practitioners, five days per week, and additional half day of physician services. The Health Center had 2,564 primary care visits in FY 1997. A RN provides prenatal case management, and a weekly WIC nutrition clinic is also available. The Medical Clinic can serve both direct and contract eligible clients or can bill DSHS or private insurance. The Swinomish/Upper Skagit Dental Clinic is located across the street from the Medical Clinic, at 17395 Reservation Road, LaConner, WA. The facility is a state-of-the-art four
operatory clinic, completed and opened in May of 1997. The staff consists of a Commissioned Corps dentist, a part-time hygienist, two assistants and a receptionist. We look forward to providing dental care not only to the Swinomish and Upper Skagit Tribes, but to all Native Americans. The facility that houses the Dental Clinic also provides space for Vocational Rehab, Enrollment Office and Mental Health. One level also houses the Senior Citizen Center. The Swinomish Tribe is part of the Northwest Washington Service Unit Health Board, that also includes Lummi, Nooksack and Upper Skagit. The NWSUHB is a nonprofit organization established in the early 1980's. The Health Board contracts for Sanitarian services, under a P.L. 93-638, Title I consortium agreement. One full-time position is funded and the Sanitarian provides services one day per week at Swinomish. Services include supervision of contaminated waste handling, food handling permits, health inspections of tribal facilities, water quality and sewage management, vector control and solid waste disposal, and other duties assigned by the tribal health department. The Tribes Contract Health Service Delivery Area (CHSDA) is Skagit County. CHS funding includes both Swinomish and Upper Skagit Tribes. The CHS program for both tribes is administered at Swinomish.
Patients
The enrolled population is 778 and the Indian population living on or near the reservation is about 1,000. There were 1051 users in 2002.To top

About the Tribe
History
The Swinomish community is a confederation of several separate tribes or bands of Coast Salish occupying contiguous areas. They include the Samish (newly recognized in 1996), Kikyalus, Lower Skagit and aboriginal Swinomish. These groups were brought together by the Federal government to what is now called the Swinomish Reservation. The reservation is located on 10 square miles in Skagit County Washington, on a peninsula of Fidalgo Island in Puget Sound near the town of LaConner. The Tribe is organized under the Indian Reorganization Act of 1943. The Federal Charter, Constitution, and by-laws were voted on by the tribe in 1935 and approved by the Secretary of the Interior in 1936. The governing body is the 11 member Swinomish Indian Senate, members of which are elected to five-year terms.
Geography
The reservation is a few square miles on Skagit Bay between Mt. Vernon and Anacortes. City: LaConner, population 665, elevation 8. County: Skagit, population 69,500, Native American 1,484, 32% of non-white, 2% of total population. 1,735 square miles. County extends inland to the Cascades from Rosario Strait at Anacortes and Mt. Vernon. County's assessed value averages $2,567 an acre. Principal industries: wood products, petroleum and coal processing, food processing, agriculture.
Climate
Rainfall: (Mt. Vernon) 32.2 inches. Average temperatures: 41-60.
Other Information
Members
778 enrolled members.
Other Offices and Programs
Administration, Gymnasium, Housing, Bingo and Casino, Senior Citizen Center, Day Care, Dental Clinic, and in the Community Services Building are I.W., TERO, Alcohol and Drug Abuse Program, GED and Adult Education, Northwest Indian College, Library, Tribal Court, and the Swinomish Police Department.
Employees
175 FTE.
Housing
Limited housing is available on the reservation. Other housing is available locally in the town of LaConner. Public transportation (SKAT) is available form the reservation to areas throughout Skagit County, free of charge.