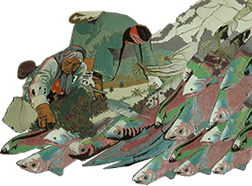 Stillaguamish Tribe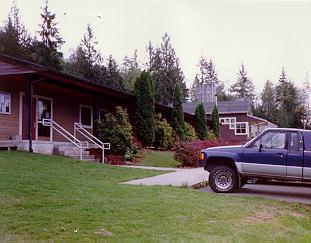 Stillaguamish Tribe
Stillaguamish Tribal Clinic
P.O. Box 277
902 East Maple Street
Arlington WA 98223
Phone: 360-435-9338
Webpage: http://www.stillaguamish.com/
About the Clinic
The Stillaguamish Tribe's health clinic is located in space shared with tribal administration. The 1,040 SF building provides limited primary care services. The clinic has a counseling office and one exam room. The program is operated by the Tribe under an IHS funded P.L. 93-638 Title I contract.
Location
The Stillaguamish Tribe is composed of descendants of the 1855 Stoluck-wa-mish River Tribe. In 1855 the population resided on the main branch of the river, as well as the north and south forks. The name Stillaguamish, under various spellings, has been used since around 1850 to refer to those Indians who lived along the Stillaguamish River and camped along its tributaries. They were a party to the treaty of Point Elliott of January 22, 1855 under the spelling Stoluck-wa-mish. No separate reservation was established for the Stoluck-wa-mish Indians. Some moved to the Tulalip Reservation, but the majority remained in the aboriginal area along the Stillaguamish River. Tribal headquarters are located in Arlington, Washington.
Services/Programs
Programs include alcohol counseling and elder services. The Tribe employs one full-time mid-level practitioner who is either an RN, NP or PHN, a physician's assistant one day per week and contracts with an MD for services one day per month. Stillaguamish bills for laboratory costs but does not bill Medicaid or Medicare. The Tribe's Contract Health Service Delivery Area (CHSDA) is Snohomish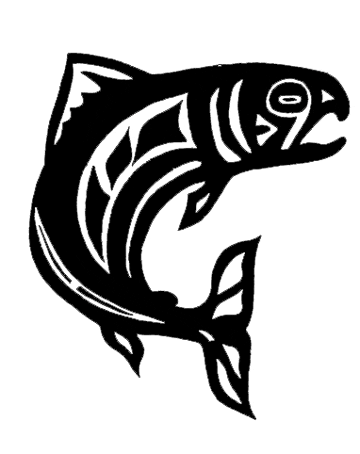 County.
Patients
The enrolled tribal population is 237 and the Indian population living on or near the reservation is 487. The active health clinic user population is 149. The leading causes of death are heart disease, malignant neoplasm, cirrhosis of the liver, accidents other than motor vehicles, and cerebrovascular disease. There were 141 Active users in 2002.

About the Tribe
History
The Tribe's constitution, approved by the Tribal council on January 31, 1953, provides for the administration responsibilities of Tribal government to be handled by the popularly elected six-member Stillaguamish Tribal Council. The Tribe petitioned the Secretary of Interior to acknowledge them for recognition as an Indian Tribe in 1974. On February 7, 1979, the Stillaguamish Tribe was listed in the Federal Register as eligible for Indian Health Service care and became part of the service population served by the Puget Sound Service Unit.
Geography
The Stillaguamish Tribal community is located in northern Snohomish County near Arlington, Washington. It is located between the Cascade Mountains and Puget Sound in the temperate Puget sound basin. Major industries in the area include aircraft manufacturing (Boeing), wood products, food processing, electronics and software. Rainfall averages about 35 inches per year, and temperature extremes are rare.
Arlington Washington is a rural area with abundant outdoor activities, yet near enough to a major metropolitan area for ready access to big-city services.
Other Information
Members
237 enrolled members, and a service population of 1,476.
Other Offices and Programs
Fisheries office, Hatchery, and Food Bank building and weight room. Tribal facilities are located primarily on a 40 acre site with both housing and offices, and the Tribe owns additional nearby acreage, including nearby land with freeway access for economic development.
Employees
48 FTE