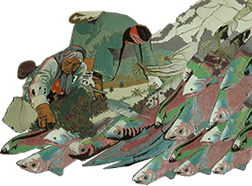 Squaxin Island Tribe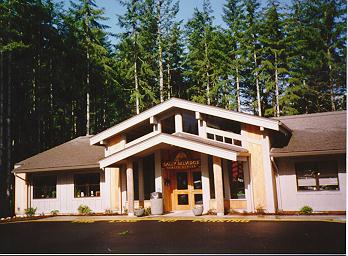 Squaxin Island Tribe
Squaxin Island Tribal Clinic
90 SE Klah-Che-Min Drive
Shelton WA 98584-9216
Phone: (360) 427-9006
Fax: 360-427-1951
Webpage: http://www.squaxinisland.org
About the Clinic
The Health and Human Services (HHS) Department is located in the Squaxin Island Health Clinic on Klah-Che-Min Drive.
Over 9,000 patient/client contacts take place each year with services provided for medical, dental, mental health, family services, Indian Child welfare (ICW) and community health. Contract Health Services provides purchase order numbers to eligible clients for health visits outside our facility.
Quarterly mammogram clinics are a successful part of our womens' cancer prevention program.
Location
The Tribe operates a health clinic with a physician's assistant who provides primary care services, located at 90 SE Clahchemin Drive, in Shelton Washington. The Clinic had 1,533 primary care patient visits and 361 other patient visits for a total of 1,894 patient visits in FY 1996. The Tribe bills Medicare, Medicaid and other third party payers. The Tribe's Contract Health Service Delivery Area (CHSDA) is Mason County.
Services/Programs
Services are provided in a tribally owned building with 6,720 SF under an IHS funded P.L. 93-638, Title III self-governance compact. The Tribe also operates an alcohol and substance abuse program in an inpatient treatment facility with 8,979 SF located in Elma. Additional programs include community health representative, public health services, health education, nutrition, optometry, dental, emergency medical services, alcoholism treatment, community nursing, home health care, and traditional medicine. The Tribe employs one dentist and two mid-level practitioners who are RN's, NP's or
PHN's.
Patients
The enrolled tribal population is 650 and the Indian population living on or near the Reservation is 1,539. The active health clinic user population is 770. The leading causes of death are heart disease, malignant neoplasm, cirrhosis of the liver, accidents other than motor vehicle, and cerebrovascular disease. There were 673 Active users in 2002.
About the Tribe
History
The Squaxin Island Tribal culture and traditions included a natural abundance of fish, wild fruits and berries, and the forest. They were known for elaborate baskets and wood carvings. Salmon and other foods from the rivers and waterways were the mainstay of their diet and central to their ceremonies. The western red cedar was also important. The cedar tree was steamed and bent into boxes, baskets, serving dishes, and eating utensils. Clothing, mats, furnishings, and rope were made from the bark. Leadership was determined by the amount of wealth acquired. Their social structure included a hereditary nobility, middle-class and a slave class. A social and cultural ceremony, the "potlatch" was practiced traditionally. They are closely linked to the Nisqually people through similar traditions, family ties and traditional language. The Squaxin tribe participated in a treaty council with the US government in 1854 along with other southern Puget Sound tribes. These negotiations ended in the cession of large territories from the tribe to the government in the Treaty of Medicine Creek. The Tribe operates under a constitution which was approved on July 8, 1965. The governing body is the Squaxin Island Tribal Council consisting of five persons elected to three-year terms by the general council. The Squaxin Island Reservation occupies most of a small island north of Olympia. Tribal headquarters are now located in Kamilche, between Little Skookum and Totten Inlets, where hundreds of acres of land has been purchased and a thriving community has been established. The General Council of all members elects a seven-member council that oversees all branches of Tribal government and enterprise.
Squaxin Island was one of the first 30 tribes in the nation to enter into the Self Governance Demonstration Project with the federal government. Now the Tribe establishes its own priorities and budgets for funds previously administered by the Bureau of Indian Affairs.
Geography
The reservation occupies most of a small island directly north of Olympia. City: Shelton, population 7,530, elevation 12. County: Mason, population 36,000, Native American 1,247, 44% of nonwhite, 3% of total population. 962 square milesCounty's assessed value averages $2,290 an acre. Principal industries: wood products, food products, manufacturing, agriculture.
Rainfall: 64.2 inches, temperatures, 41-61.
Other Information
Members
650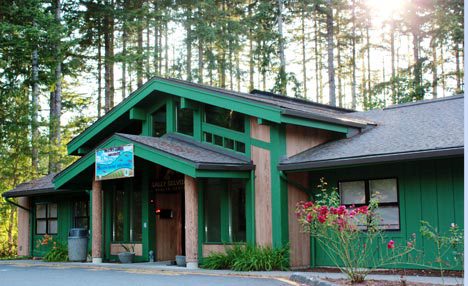 Other Offices and Programs
Government Operations, Natural Resources, Enterprises, Grocery store, and Oyster Company.
Employees
Average of 55 employees year round, this includes some seasonal.