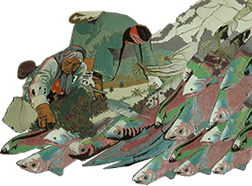 Spokane Tribe
Spokane Tribe
David C. Wyncoop Memorial Clinic
PO Box 100
Wellpinit, WA 99040
Phone: 509-258-4517
Fax: 509-258-9243
Webpage: http://www.spokanetribe.com
About the Clinic
MISSION
To promote and facilitate engineering planning and construction support for the IHS national facilities program by developing and enhancing relationships among Tribes, area offices, and Service Unit engineers and related professionals dealing in building health care systems.
Attainment of the IHS and DHHS missions
The DFPC mission is achieved by:
* Maintaining a priority list based on relative need.
* Supporting tribes when they choose to assume facilities-related responsibilities.
* Planning health care and associated facilities to minimize facility life-cycle costs.
* Planning, promoting, & constructing improvements to exist. Facilities where they are not optimally functional.
* Planning & constructing new facilities when existing facilities do not exist or cannot be effectively improved.
* Developing state-of-the-art facilities with efficient and effective facilities planning.
* Targeting the unmet need with limited resources for maximum effectiveness.
DFPC Vision
To be a Global Health Care Facilities Engineering Division leading cutting edge professionalism in support of Public Health advances and development of solutions to the Indian Health Service challenges.
Location
The Indian Health Service owns and operates the David C. Wynecoop Memorial Clinic, a comprehensive ambulatory care facility in Wellpinit on the Spokane Reservation. The 7,700 SF facility was built in the 1970's and expanded in 1984. The clinic is JCAHO accredited The Indian Health Service also operates the Contract Health Services Program. The Tribe's Contract Health Service Delivery Area (CHSDA) is Ferry, Lincoln, and Stevens counties.
Services/Programs/Hospitals
The clinic provides comprehensive medical, dental, and pharmacy services to the Spokane and Kalispel tribes. Three medical doctors, one dentist, and four mid-level or nursing practitioners provide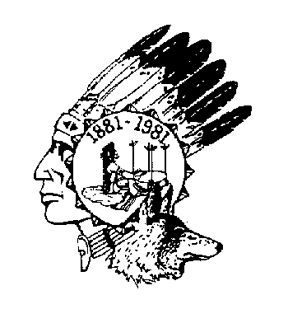 medical and dental care. The clinic bills Medicaid for services provided to Medicaid eligible patients, and private insurance for those patients who have coverage. In addition to the IHS operated clinic, the Spokane Tribe operates several health programs under IHS funded P.L. 93-638, Title I contracts. These include the community health representative program, emergency medical services, alcohol and substance abuse, and mental health. Through other funding sources the Tribe also operates: Indian Child Welfare, WIC, senior nutrition, CHAPS, Headstart FAS/FAE, drug elimination, home health care, emergency shelter, daycare, and COPES programs.
Patients
The Clinic had 7,818 primary care patient visits and 9,306 other patient visits for a total of 17,124 patient visits in FY 1996. The enrolled tribal population is 2,153, and the Indian population living on or near the Spokane Reservation is 1,230. IHS figures for 1996, list 4,009 registered patients and 2,700 active users for the Wellpinit Service Unit. The leading causes of death are heart disease, motor vehicle accidents, malignant neoplasm, cerebrovascular disease and cirrhosis of the liver. There were 1940 Active users in 2002.
About the Tribe
History
The Spokane Tribe's reservation consists of 154,000 acres in eastern Washington of which 90% is held in trust by the federal government. The Spokane Indian Reservation was established by an Executive Order of President Hayes. The governing body of the tribe is a business council consisting of five members elected at large by the tribal membership.
Geography
The reservation is on the north bank of the Spokane river northwest of Spokane; the west end is directly across the Columbia River from southeast corner of Colville Reservation. Both rivers are backed up as part of Roosevelt Reservoir behind Grand Coulee Dam. City: Wellpinit (unincorporated) northwest of Spokane. County: Stevens, population 30,200. Population: Native American 1,594 or 83% of nonwhite population, 5% of total. 2,481 square miles (extends north from reservation to Canadians border). County's assessed value averages $568 an acre. Principal industries: Wood products, mining, metals processing.
Other Information
Members
2,153 enrolled members.
Other Offices and Programs
They have an economic development plan.
Employees
62 FTE.
Housing
No information on tribal housing available.