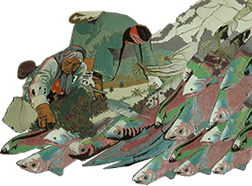 Snoqualmie Tribe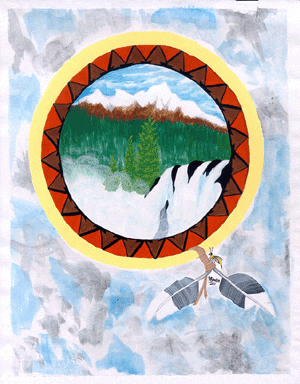 Snoqualmie Tribe
Health & Human Services Department
Social Services Director, Marie Ramirez
P.O. Box 280
4480 Tolt Avenue
Carnation, WA 98014
PH: 425-333-5426, Fax: 425-333-5428
Website: http://www.snoqualmienation.com/
About the Clinic
MISSION
To promote and facilitate engineering planning and construction support for the IHS national facilities program by developing and enhancing relationships among Tribes, area offices, and Service Unit engineers and related professionals dealing in building health care systems.
Attainment of the IHS and DHHS missions
The DFPC mission is achieved by:
* Maintaining a priority list based on relative need.
* Supporting tribes when they choose to assume facilities-related responsibilities.
* Planning health care and associated facilities to minimize facility life-cycle costs.
* Planning, promoting, & constructing improvements to exist. Facilities where they are not optimally functional.
* Planning & constructing new facilities when existing facilities do not exist or cannot be effectively improved.
* Developing state-of-the-art facilities with efficient and effective facilities planning.
* Targeting the unmet need with limited resources for maximum effectiveness.
DFPC Vision
To be a Global Health Care Facilities Engineering Division leading cutting edge professionalism in support of Public Health advances and development of solutions to the Indian Health Service challenges.
Snoqualmie Tribal Health Services Clinic Locations
North Bend Family Clinic
406 Main Ave S
North Bend, WA 98045
425-888-5511
Tolt Community Clinic
4334 Tolt Ave S
Carnation, WA 98014
425-333-6924
About the Tribe
The people known today as the Snoqualmie Tribe have lived in the Puget Sound region since time immemorial, long before the early explorers came to the Northwest. They hunted deer, elk, and other game animals, fished for salmon and gathered berries and wild plants for food and medicinal purposes.
The Snoqualmie Tribe currently has approximately 650 members. Historically, Tribal members lived in an area of East King and Snohomish Counties that now contains the communities of Monroe, Carnation, Fall City, Snoqualmie, North Bend, Mercer Island and Issaquah. Tribal members continue to live in each of these communities.
In 1855 Snoqualmie signed the Point Elliott Treaty. This treaty created a government-to-government relationship between the United States and the Snoqualmie Tribe and the Tribe ceded to the US government all of its land between Snoqualmie Pass and Marysville. The Tribe lost federal recognition in 1953 when federal policies limited recognition to tribes having reservations.
In October of 1999, After 46 years of petitioning, the Bureau of Indian Affairs notified the Tribe's Fall City headquarters that they had re-recognized the Snoqualmie Tribe and granted Snoqualmie Nation tribal status based on evidence that the Tribe had maintained a continuous community from historical times to the present. Recognition provided the Tribe the right to acquire its initial reservation land and to develop a casino to help fund the costs of tribal governance, administration and services to its members.
Governance:
The Tribe is governed by a Tribal constitution and elected Council. The Tribe's governing structure includes building codes, health codes and other standard governmental functions.