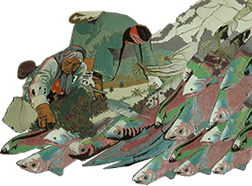 Shoalwater Bay Tribe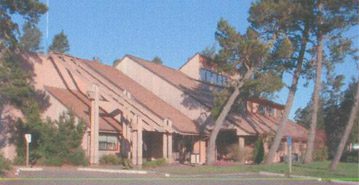 Shoalwater Bay Tribe
Shoalwater Bay Tribal Clinic
P.O. Box 130
2373 Old Tokeland Rd.
Tokeland, WA 98950
Phone: (360) 267-6766
Fax: (360) 267-6217
Website: http://www.shoalwaterbay-nsn.gov/
About the Clinic
Facilities/Services Planning
MISSION
To promote and facilitate engineering planning and construction support for the IHS national facilities program by developing and enhancing relationships among Tribes, area offices, and Service Unit engineers and related professionals dealing in building health care systems.
Attainment of the IHS and DHHS missions
The DFPC mission is achieved by:
* Maintaining a priority list based on relative need.
* Supporting tribes when they choose to assume facilities-related responsibilities.
* Planning health care and associated facilities to minimize facility life-cycle costs.
* Planning, promoting, & constructing improvements to exist. Facilities where they are not optimally functional.
* Planning & constructing new facilities when existing facilities do not exist or cannot be effectively improved.
* Developing state-of-the-art facilities with efficient and effective facilities planning.
* Targeting the unmet need with limited resources for maximum effectiveness.
DFPC Vision
To be a Global Health Care Facilities Engineering Division leading cutting edge professionalism in support of Public Health advances and development of solutions to the Indian Health Service challenges.
Location
The Shoalwater Bay Tribal Center is located at 2373 Old Tokeland Road in Tokeland, Washington. A new 14,000 square foot wellness center is planned that will house medical, dental, alternative medicine, mental health and the an the chemical dependency programs.
Services/Programs/Hospitals
A new 14,000 square foot wellness center is planned that will provide medical, dental, alternative medicine, mental health and the an the chemical dependency programs.
Patients
The tribal clinic provides health care services to 890 Native American as well as a growing number of non-Natives. The dental clinic is open to both Native and non-Native patients and serves approximately 10 to 14 patients daily. There were 403 Active users in 2002.
About the Tribe
History
President Andrew Johnson designated The Shoalwater Bay Reservation in 1866. The tribe became federally recognized in 1971 and began providing health care services in 1995.
The original Shoalwater Reservation, consisting of 334.5 acres, was established by executive order on September 22, 1866. Shoalwater Bay was originally the wintering place of both the Lower Chinook and Lower Chehalis people. Many of their descendants, by accepting 80 acre allotments on the much larger Quinault Reservation, attained the privilege of Quinault treaty rights only if they became Quinault Tribal members.
Geography
The reservation is located 30 minutes from Aberdeen, 75 minutes from Olympia and 2 hours from Seattle, Washington.
Olympic National Park is about a one-hour drive away. The Westport/Grayland area has many advantages such as low cost housing, ocean beaches, fishing and hunting opportunities, along with hiking and boating. The town of Tokeland has hotel accommodations, marina, seafood plant and tribal casino. Children attend the Ocosta School District in Westport which is located to the north in Grays Harbor County.
Other Information
Members
The tribe has 237 enrolled members and a resident service population of 1,148.
The Shoalwater Bay Tribal Center serves not only the tribe, but the surrounding community too.
Other Offices and Programs
In 2003 the 3,300 sq. ft. Learning Resources Center was finished. The Center houses a library, the education administrative offices, a lab with 10 computers, and an activity room.
The new Wellness Center had a May, 2005, grand opening with more than 200 people attending to help celebrate.