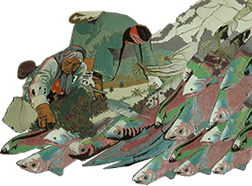 Quileute Tribe
Quileute Tribe
Quileute Tribal Health Facility
PO Box 279
LaPush, WA 98350
Phone: 360-374-9035
Fax: 360-374-2644
Website: http://www.quileutenation.org/
About the Clinic
MISSION
To promote and facilitate engineering planning and construction support for the IHS national facilities program by developing and enhancing relationships among Tribes, area offices, and Service Unit engineers and related professionals dealing in building health care systems.
Attainment of the IHS and DHHS missions
The DFPC mission is achieved by:
* Maintaining a priority list based on relative need.
* Supporting tribes when they choose to assume facilities-related responsibilities.
* Planning health care and associated facilities to minimize facility life-cycle costs.
* Planning, promoting, & constructing improvements to exist. Facilities where they are not optimally functional.
* Planning & constructing new facilities when existing facilities do not exist or cannot be effectively improved.
* Developing state-of-the-art facilities with efficient and effective facilities planning.
* Targeting the unmet need with limited resources for maximum effectiveness.
DFPC Vision
To be a Global Health Care Facilities Engineering Division leading cutting edge professionalism in support of Public Health advances and development of solutions to the Indian Health Service challenges.
Location
The Tribe provides primary medical and dental, and behavioral health services under a P.L. 93-638, Title I contract with the IHS. Family and addiction counseling and support are provided under a PL 93-638 Title I Contract with the BIA. The 4,400 SF facility was built in 1992, and expanded in 1997. As of October 1997 all services, medical and dental, will be provided at the new facility. The Tribe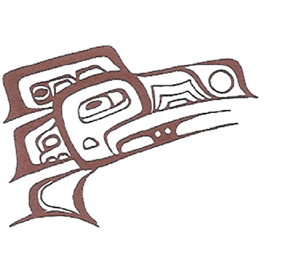 employs a full-time mid-level practitioner and a dentist, 1 social worker, a chemical dependency counselor, a nurse, mental health worker, medical and dental assistants, and a CHR. Health programs include community health representative, community health nursing, emergency care, elder program, mental health, WIC nutritional services, social services, addiction counseling, and maternal health case management. The Tribe bills Medicare, Medicaid and other third party payers. The Clinic had total of 3,084 patient visits in FY 1996. The Tribe's Contract Health Service Delivery Area (CHSDA) is Western Clallam and Jefferson Counties. The enrolled population is reported to be 706 and the Indian population living on or near the Reservation is 784. Over forty per cent of the population is less than 19 years of age, and two per cent is greater than 65.
About the Tribe
History
Archeological findings indicate that the area has been inhabited for many thousands of years.
Geography
Surrounded on three sides by The Olympic National Park, the Quileute Reservation is located on 594 acres along the Pacific and on the south banks of the Quillayute River (formed by the Sol Duc, Bogachiel, and Dickey rivers). The area is rich in outdoor recreational opportunities including: ocean and river fishing, hiking, hunting, and slug racing.
Other Information
Members
706.
Other Offices and Programs
No other offices and programs information available.
Total Tribal Employees
Tribal 55, School 25, and Enterprises 9.
Housing
The Quileute Housing Authority administers HUD housing units. There are approximately 130 homes on the reservation. Housing is available in surrounding towns: Forks, 16 miles from the reservation has a population of approximately 2000, and Port Angeles, 75 miles from the reservation with a population of approximately 50,000.