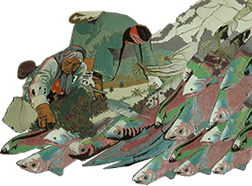 Nisqually Tribe
Nisqually Tribe
Nisqually Health Center
4820 She Nah Num Drive SE
Olympia, WA 98503
Phone: 360-456-5221
Fax: 360-407-0125
Webpage: http://www.nisqually-nsn.gov
About the Clinic
MISSION
To promote and facilitate engineering planning and construction support for the IHS national facilities program by developing and enhancing relationships among Tribes, area offices, and Service Unit engineers and related professionals dealing in building health care systems.
Attainment of the IHS and DHHS missions
The DFPC mission is achieved by:
* Maintaining a priority list based on relative need.
* Supporting tribes when they choose to assume facilities-related responsibilities.
* Planning health care and associated facilities to minimize facility life-cycle costs.
* Planning, promoting, & constructing improvements to exist. Facilities where they are not optimally functional.
* Planning & constructing new facilities when existing facilities do not exist or cannot be effectively improved.
* Developing state-of-the-art facilities with efficient and effective facilities planning.
* Targeting the unmet need with limited resources for maximum effectiveness.
DFPC Vision
To be a Global Health Care Facilities Engineering Division leading cutting edge professionalism in support of Public Health advances and development of solutions to the Indian Health Service challenges.
Location
The Nisqually Tribe offers limited primary care services three days a week from a nurse practitioner. The Tribe also employs a full-time dentist. The clinic is operated in a single story, 3,000 SF tribal building constructed in the early 1980's. This building also houses the dental, mental health, social services, substance abuse, community health representative, WIC, seniors, and emergency medical services programs. These programs operate under a self-governance compact. The Tribe bills Medicaid and Medicare for services provided to Medicaid and Medicare eligible patients and private insurance for those patients with private coverage. The clinic had a total of 1,368 patient visits in FY 1996. The Tribe operates the CHS program under its compact. The Tribe's Contract Health Service Delivery Area (CHSDA) is Pierce and Thurston counties. The enrolled tribal population is just over 500 and the Indian population living on or near the reservation is 2,498. The active health clinic user population is 1,069. The leading causes of death are heart disease, malignant neoplasm, cirrhosis of the liver, accidents other than motor vehicle and cerebrovascular disease.
About the Tribe
History
The Nisqually Indians roamed the interior woodlands and coastal waters from Mt. Rainier to Puget Sound. Their lifestyle and ceremonies revolved around different species of salmon and the red cedar. In 1853 Governor Isaac Stevens abolished Indian land rights leaving only the designated reservation land which was collectively owned by extended families. Under duress, the Nisqually, Puyallup, and
other bands ceded most of Puget Sound and the Olympia Peninsula, (approx. 2,240,000 acres) to the government, by the Treaty of Medicine Creek. The Nisqually reservation included 5,105 acres, most of it east of the Nisqually River in Pierce County. Allotment of the land to individual tribal families began in 1884. In 1917 the US military, through condemnation proceedings, took 3,370 acres for the Fort Lewis Military Reserve. Today, nearly 300 Nisqually have returned to their homeland and have begun to re-establish their culture and community. The Tribe adopted a constitution in 1946, according to the 1934 Indian Reorganization Act. An elected business council carries on most of the Tribe's government affairs.
Geography
The reservation is small and on lower Nisqually River east of Olympia adjacent to the (huge) Fort Lewis Military Reservation. The city of Olympia has a population of 29,600 with an elevation of 36 ft. County of Thurston, population 145,500, assessed value averages $9,763 per acre. Native American population approx. 2300, 14% of nonwhite, 1.5% of total population. 714 square miles. Precipitation 52.4 inches; average temperature 39-60. Principal industries: state government, wood products, food products and agriculture.
Other Information
Members
Approx. 500 enrolled members.
Other Offices and Programs
Ten buildings: Administration, Youth Building, Health Clinic, Law Enforcement, Fishery & Hatchery, Library, Commodities, Casino, Texaco Service Station, and Economic Development Center.
Total Tribal Employees
176 FTE
Housing
No information on housing availability