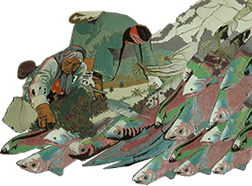 Lummi Nation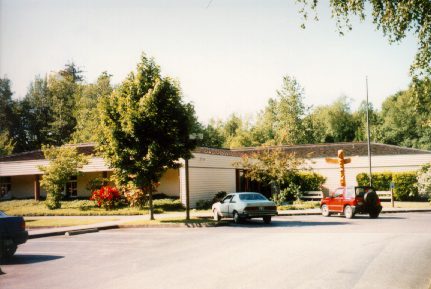 Lummi Nation
Lummi Nation Tribal Health Center
2616 Kwina Rd,
Bellingham, WA 98226
Phone: 360-384-0464
Fax: 360-380-1328
Website: http://www.lummi-nsn.org
About the Clinic
MISSION
To promote and facilitate engineering planning and construction support for the IHS national facilities program by developing and enhancing relationships among Tribes, area offices, and Service Unit engineers and related professionals dealing in building health care systems.
Attainment of the IHS and DHHS missions
The DFPC mission is achieved by:
* Maintaining a priority list based on relative need.
* Supporting tribes when they choose to assume facilities-related responsibilities.
* Planning health care and associated facilities to minimize facility life-cycle costs.
* Planning, promoting, & constructing improvements to exist. Facilities where they are not optimally functional.
* Planning & constructing new facilities when existing facilities do not exist or cannot be effectively improved.
* Developing state-of-the-art facilities with efficient and effective facilities planning.
* Targeting the unmet need with limited resources for maximum effectiveness.
DFPC Vision
To be a Global Health Care Facilities Engineering Division leading cutting edge professionalism in support of Public Health advances and development of solutions to the Indian Health Service challenges.
Location
The Lummi Nation operates an ambulatory direct care facility under a P.L. 93-638, Title III Self-Governance Compact with the IHS. The center offers general comprehensive medical and dental, mental health and substance abuse counseling, WIC, family planning, community health outreach (CHR) and health education. The health program employs three doctors, two dentists, three public health nurses, 1.3 pharmacist, two pharmacy techs, two licensed practical nurses, three certified mental health counselors, six chemical dependency counselors, three registered nurses, a dental hygienist, a nutritionist, and an environmental health specialist. Two psychiatrists and a pediatric dentist are on contract as consultants. Primary care is provided to all direct care eligible Indians. The Lummi Tribal Health Center is AAAHC accredited and bills Medicaid and other third-party payers. A 4900 square foot clinic expansion was completed in 2002. The Clinic had over 35,000 ambulatory visits in FY 2002.
The Lummi Nation is part of the Northwest Washington Service Unit Health Board (NWSUHB) that also includes Upper Skagit, Nooksack and Swinomish. The NWSUHB is a non-profit organization, established in the early 1980's. The Health Board contracts for sanitation services and diabetic education and outreach under a P.L. 93-638, Title I consortium agreement. Three full-time positions;
Sanitiarian, Dietetic Dietitian, Diabetic Educator are funded. All three positions provides services two days a week at Lummi. The Sanitarian services include supervision of contaminated waste handling, food handling permits, health inspections of tribal facilities, water quality and sewage management, vector control and solid waste disposal, and other duties as assigned by the tribal health department.
The Tribe's Contract Health Service Delivery Area (CHSDA) is Whatcom County. The enrolled tribal population is 3,519 and the Indian population living on or near the reservation is 4,800. The active health clinic user population is 4144. The leading causes of death are heart disease, malignant neoplasm, cerebrovascular disease, motor vehicle accidents and digestive diseases.
Services/Programs/Hospitals
In addition to clinic services, the Health Department operates a Wellness and Fitness Center and a Home Care Agency for the Elders. Both operate seven days per week.
The tribe also operates a Safe Home for youth that includes mental health and chemical dependency counseling services.
About the Tribe
History
The Lummi people traditionally lived near the sea and in mountain areas and returned seasonally to their longhouses located at a number of sites on the present reservation and on the San Juan Islands. Smoke-dried seafood, camas bulbs, sun-dried berries and all species of shellfish, crab, salmon, trout, elk, deer, and other land and sea mammals made up the traditional Lummi diet. The Lummi people continue to speak the traditional Salishan language. They expressed their language and religious traditions through elaborate carvings on totems and ceremonies.
The Lummi Reservation is seven miles northwest of Bellingham, Washington, in the western portion of Whatcom County 95 miles north of Seattle. The reservation is a five mile long peninsula which forms Lummi Bay on the west, Bellingham Bay on the east, with a smaller peninsula of Sandy Point, Portage Island and the associated tidelands. The Lummi Nation signed the treaty of Point Elliot in 1855 ceding much of their aboriginal lands in western Washington. In return they received a reservation that originally covered 15,000 acres. Today, approximately 12,000 acres remain in Indian control. In 1948 the Lummi Nation adopted a Tribal Constitution, amended and ratified in 1970, which created the present government structure. The Lummi Reservation is governed by an 11 member tribal council. All tribal members are members of the General Council which meets at least once a year at which time one-third of the Tribal Council is elected. The council appoints tribal members to serve on committees that oversee tribal enterprises on behalf of the Council.
Geography
The reservation occupies a small peninsula between Bellingham Bay and Georgia Strait. City: Bellingham, population 46,360. Elevation 50. Rainfall 35 inches. Average Temperatures 42-58. Whatcom Museum of History, Western Washington University, Whatcom Community College. Reservation is northwest of city. County: Whatcom, population 117,200. Native American 4,034, 50% of non-white and 3% of total population, 2,126 square miles along Canadian border between Cascade Mountains and Georgia Strait. County's assessed value averages $3,132 an acre. Principal industries: Food processing, wood products, petroleum refining, manufacturing, and agriculture.
Other Information
Members
3,670 as of June 1997.
Other Offices and Programs
Main Administration office, OEDP Office, Fisherman