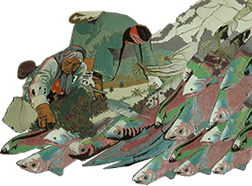 Lower Elwha Klallam Tribe
Lower Elwha Klallam Tribe
Lower Elwha Klallam Tribe Health and Business Center
2851 Lower Elwha Rd
Port Angeles, WA 98363
Phone: 360-452-8471
Fax: 360-452-3428
Webpage: http://www.elwha.org
About the Clinic
MISSION
To promote and facilitate engineering planning and construction support for the IHS national facilities program by developing and enhancing relationships among Tribes, area offices, and Service Unit engineers and related professionals dealing in building health care systems.
Attainment of the IHS and DHHS missions
The DFPC mission is achieved by:
* Maintaining a priority list based on relative need.
* Supporting tribes when they choose to assume facilities-related responsibilities.
* Planning health care and associated facilities to minimize facility life-cycle costs.
* Planning, promoting, & constructing improvements to exist. Facilities where they are not optimally functional.
* Planning & constructing new facilities when existing facilities do not exist or cannot be effectively improved.
* Developing state-of-the-art facilities with efficient and effective facilities planning.
* Targeting the unmet need with limited resources for maximum effectiveness.
DFPC Vision
To be a Global Health Care Facilities Engineering Division leading cutting edge professionalism in support of Public Health advances and development of solutions to the Indian Health Service challenges.
Location
The tribal clinic is located in the Tribal Center building with 1200 SF for medical services and 450 SF for mental health and social services. The Tribe operates several health care programs under a P.L. 93-638, Title I contract with the IHS. The Lower Elwha Klallam Tribe contracts under the 413 amendments of P.L. 93-638 for its area and headquarters shares. These programs include medical and dental care, community health nurse, community health representative, chemical dependency, mental health and contract health services. Dental services are provided in an IHS owned modular two chair dental clinic with 660 SF purchased in the 1970's. Health services are provided by a family practice physician (.8 time), a nurse practitioner (.8 time), and a dentist (.6 time). The clinic had a total of 5,300 patient visits in FY 1996. The Tribe's Contract Health Service Delivery Area (CHSDA) is Clallam County. The Tribe has an enrolled population of 638 and there are 1,149 Indians living on or near the Reservation. The active heath clinic user population is 941. The leading causes of death are heart disease, cerebrovascular disease, cirrhosis of the liver, malignant neoplasm, and motor vehicle and other accidents.
About the Tribe
History
The Lower Elwha Klallam Tribe Reservation is located on 373 acres. The land is mixed checkerboard fashion with private property and is located eight miles west of Port Angeles.
Geography
The reservation covers a small area near Port Angeles, WA. City: Port Angeles, population 17,260. Elevation 36. County: Clallam, population 53,400; Native American, 2,275, 58% of nonwhite population, 4% of total. 1,752 square miles. Rainfall 24.6, temperatures 42-55 (at Port Angeles). Clallam County's assessed value averages $1,554 per acre. Principal industries: wood products, agriculture, tourism.
Other Information
Members
There are 638 enrolled tribal members.
Other Offices and Programs
Seven offices are located in four tribal buildings: Human Resources, Law enforcement, employment and education, CHR, senior's nutrition program, chemical dependency, and mental health. Two businesses: a store and bingo. The tribe has a group home with housing authority and a pre-school will be finished soon.
Employees
30.
Housing
There is abundant housing within a 15 mile radius.
.(JavaScript must be enabled to view this email address)
Previous Page