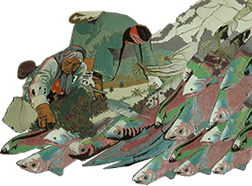 Kootenai Tribe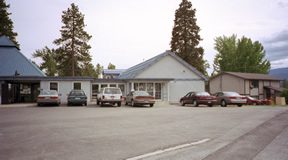 Kootenai Tribe
Kootenai Tribal Health Facility
PO Box 1269
Bonners ID 83805
Phone: (208) 267-3519
Fax: 208-267-2960
Webpage: http://www.kootenai.org/
About the Clinic
The Tribe has made significant strides in providing healthcare to the Tribal membership. Prior to 1979, Tribal members had great difficulty accessing care, as resources and funding were largely unavailable. Healthcare services on the reservation actually began with a Nurse Practitioner and Mental Health provider one day a month from the federal Indian Health Service (IHS).
In 1993, the Tribe opened a building which housed the new clinic and all health services. In addition, Contract Health Services were added and later an M.D. and nurse began providing medical care on-site a half day each week. This arrangement continues today as other services were added which include: Billing Assistant, Substance Abuse, Youth Prevention, Diabetes Program, Community Health Representative, Public Health Nursing and Health Director.
As a result of providing on-site services, there has been a substantial increase in utilization of healthcare. Some of the benefits include increased immunization rates and overall positive health outcomes in a number of areas.
MISSION
To promote and facilitate engineering planning and construction support for the IHS national facilities program by developing and enhancing relationships among Tribes, area offices, and Service Unit engineers and related professionals dealing in building health care systems.
Attainment of the IHS and DHHS missions
The DFPC mission is achieved by:
* Maintaining a priority list based on relative need.
* Supporting tribes when they choose to assume facilities-related responsibilities.
* Planning health care and associated facilities to minimize facility life-cycle costs.
* Planning, promoting, & constructing improvements to exist. Facilities where they are not optimally functional.
* Planning & constructing new facilities when existing facilities do not exist or cannot be effectively improved.
* Developing state-of-the-art facilities with efficient and effective facilities planning.
* Targeting the unmet need with limited resources for maximum effectiveness.
DFPC Vision
To be a Global Health Care Facilities Engineering Division leading cutting edge professionalism in support of Public Health advances and development of solutions to the Indian Health Service challenges.
Location
Their facility is the Kootenai Tribal Clinic. Providers contracted include 1 physician, 1 physician assistant, 1 LPN, 1 CHR, 1 medical social worker, mental health specialist. These positions are direct tribal hires. Care is covered by contract health. CHR, Alcohol, Dental and Well-Child Program. The total patient population is 300.
About the Tribe
History
Historically, the Kootenai bands occupies territories along the Kootenai River, in parts of Montana, Idaho and British Columbia. Although they did not share a common language with any other group, they were closely aligned with the Flatheads and the Kalispel Pend Oreilles by common territories and intermarriage. Their culture was of the