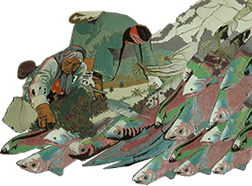 Hoh Tribe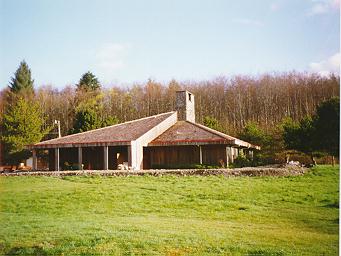 Hoh Tribe
2464 Lower Hoh Rd,
Forks, WA 98331
Phone: 360-374-6582 Fax: 360-374-6549
About the Clinic
MISSION
To promote and facilitate engineering planning and construction support for the IHS national facilities program by developing and enhancing relationships among Tribes, area offices, and Service Unit engineers and related professionals dealing in building health care systems.
Attainment of the IHS and DHHS missions
The DFPC mission is achieved by:
* Maintaining a priority list based on relative need.
* Supporting tribes when they choose to assume facilities-related responsibilities.
* Planning health care and associated facilities to minimize facility life-cycle costs.
* Planning, promoting, & constructing improvements to exist. Facilities where they are not optimally functional.
* Planning & constructing new facilities when existing facilities do not exist or cannot be effectively improved.
* Developing state-of-the-art facilities with efficient and effective facilities planning.
* Targeting the unmet need with limited resources for maximum effectiveness.
DFPC Vision
To be a Global Health Care Facilities Engineering Division leading cutting edge professionalism in support of Public Health advances and development of solutions to the Indian Health Service challenges.
Location
No health facility at this time. Tribal members receive direct health care from a doctor, dentist and nurse practitioner one day a week at the health station in Queets or from the Roger Saux Health Center in Taholah. The Hoh Tribe contracts under Title I of P.L. 93-638 for a tribal health administrator and community health representative There are 147 enrolled Hoh tribal members, 86 Indian people living on or near the reservation and 65 active clinic users. The Contract Health Service program is operated by IHS from the Portland Area Office. The Tribe's Contract Health Service Delivery Area (CHSDA) is Jefferson and part of Clallam county. The leading causes of death are heart disease, malignant neoplasm, cerebrovascular disease, and accidents other than automobile.
About the Tribe
History
The Hoh River Indians are considered a band of the Quileutes but are recognized as a separate tribe. The Hoh Reservation consists of 443 acres located 28 miles south of Forks, and 80 miles north of Aberdeen. The Hoh Reservation has approximately one mile of beach front running east from the mouth of the Hoh River, and south to Ruby Beach. The Hoh Reservation was logged in 1954 and it will be 40-60 years before the second growth will be of commercial value. None of this land has been allotted. The Hoh Indian Reservation was established by an Executive Order of September 11, 1963. The Hoh Tribe has formed a Tribal Government under Public Law 89-655, providing for a basic roll of tribal members. The Governing body is elected by secret ballot biannually in November. The livelihood of the Hoh Indians is primarily fishing although a few of the residents make traditional decorative baskets, carved canoes for ocean going or river use and other decorative carvings. The local people dip for smelts on the beaches and still use smokehouses for preserving food for future use. The tidelands are abundant with razor clams, butter clams, crab and perch fishing.
Geography
Reservation is 443 acres about 28 miles south of Forks, Washington. City: Forks, population 2,870, elevation 300, (logging community on Highway 101 between Port Angeles and Pacific Coast). County: Clallum, population 53,400; Native American, 2,275, 58% of nonwhite population, 4% of total. 1,752 square miles. (Strait of Juan de Fuca and Pacific Coast nearby.) County's assessed value averages $1,554 per acre. County: Jefferson, population 18,100, Native American 349, 45% of nonwhite and 2% of total population. 1,805 square miles (extends from Pacific Coast through Olympic Peninsula to Puget Sound). County's assessed value averages $805 an acre. Principal industries: Tourism, wood products, agriculture and fishing.
Other Information
Members
212 enrolled members.
Other Offices and Programs
Law enforcement and community hall, no economic development plan.
Employees
Approximately 20 FTE.
Housing
Housing in Forks, Washington