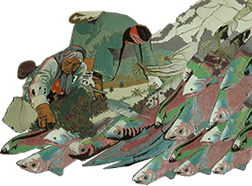 Cow Creek Band of Umpqua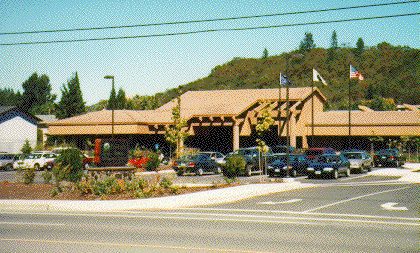 Cow Creek Band of Umpqua
Cow Creek Health & Wellness Center
2371 NE Stephens, Suite 200,
Roseburg, OR 97470
Phone: 541-672-8533
Fax: 541-672-4993
www.cowcreek.com
About the Clinic
MISSION
To promote and facilitate engineering planning and construction support for the IHS national facilities program by developing and enhancing relationships among Tribes, area offices, and Service Unit engineers and related professionals dealing in building health care systems.
Attainment of the IHS and DHHS missions
The DFPC mission is achieved by:
* Maintaining a priority list based on relative need.
* Supporting tribes when they choose to assume facilities-related responsibilities.
* Planning health care and associated facilities to minimize facility life-cycle costs.
* Planning, promoting, & constructing improvements to exist. Facilities where they are not optimally functional.
* Planning & constructing new facilities when existing facilities do not exist or cannot be effectively improved.
* Developing state-of-the-art facilities with efficient and effective facilities planning.
* Targeting the unmet need with limited resources for maximum effectiveness.
DFPC Vision
To be a Global Health Care Facilities Engineering Division leading cutting edge professionalism in support of Public Health advances and development of solutions to the Indian Health Service challenges.
Location
The Tribal Administrative Office and Tribal Clinic building are housed in the same building of approximately 18,000 square feet. The clinic portion has four exam rooms, a reception area, and a small lab. The Cow Creek Band of Umpqua of Indians currently contracts health services. The Cow Creek health & Wellness Center employs: two physicians, one public health nurse, one clinic nurse, one psychologist, one CHR, and one dietitian. Tribal health programs include a Nesika Health Insurance Group and a Breast and Cervical Cancer Prevention Program. Medical services that are available include: general medical care, minor medical emergencies, comprehensive health physicals, sports & school physicals, DOT/CDL physicals, women's & men's health screenings, Well Child Care,
diabetes screening & preventive care, family planning & counseling, nutrition services, weight management, and tobacco cessations. Also, a Diabetes Clinic is held once per month, by appointment. The total patient population is 519 (Contract Health).
About the Tribe
History
The Cow Creek Band of Umpqua Indians occupied the watershed of the North and South Umpqua Rivers. They spoke Takelma, a language in the Takelman-Kalapuyan division of the Penutian language stock. After American settlers entered their area they signed a peace treaty, but many were forced into hostilities in 1855 and in the following years some were removed to the Grand Ronde Reservation, while others hid out in the hills. Descendants of this latter group form the core of the tribe today.

About the Area
Geography
City: Roseburg, population 19,000. Elevation 479 feet. Incorporated in 1868. County: Douglas, population 96,000. 5,071 square miles. Rainfall 33 inches per year. Average temperatures 41-68 degrees. Principal industries: lumber, agriculture, fishing, mining and recreation.
Other Information
Members
980
Other Offices and Programs
Cow Creek Tribal Gaming Offices, Seven Feathers Hotel & Casino Resort.
Total Tribal Employees
Administration and Health only; 20 FTE.
Housing
Housing is available in the surrounding area.
.(JavaScript must be enabled to view this email address)
Previous Page