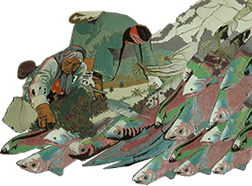 Coquille Tribe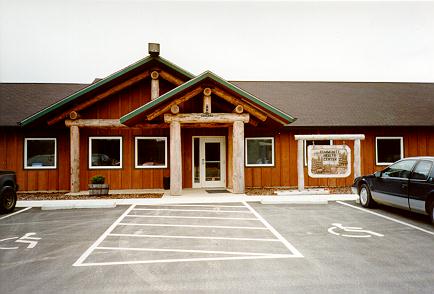 Coquille Tribe
Coquille Community Health Center
600 Miluk Drive
Coos Bay, OR 97420
Phone: 541-756-0904
Toll Free Phone: 800-344-8583
Fax: 541-888-3431
Webpage: www.coquilletribe.org
About the Clinic
MISSION
To promote and facilitate engineering planning and construction support for the IHS national facilities program by developing and enhancing relationships among Tribes, area offices, and Service Unit engineers and related professionals dealing in building health care systems.
Attainment of the IHS and DHHS missions
The DFPC mission is achieved by:
* Maintaining a priority list based on relative need.
* Supporting tribes when they choose to assume facilities-related responsibilities.
* Planning health care and associated facilities to minimize facility life-cycle costs.
* Planning, promoting, & constructing improvements to exist. Facilities where they are not optimally functional.
* Planning & constructing new facilities when existing facilities do not exist or cannot be effectively improved.
* Developing state-of-the-art facilities with efficient and effective facilities planning.
* Targeting the unmet need with limited resources for maximum effectiveness.
DFPC Vision
To be a Global Health Care Facilities Engineering Division leading cutting edge professionalism in support of Public Health advances and development of solutions to the Indian Health Service challenges.
Location
The Coquille Community Health Center is on the tribal reservation land in Coos Bay, Oregon. The approximately 7, 000 square foot facility houses a modern outpatient clinic with 3 exam rooms, 1 treatment room, pharmacy and optometry services. The Health Center also houses all Coquille Tribal Human Services Programs and Contract Health Services. The Community Health Center is staffed with 30 professional and para-professional employees that are overseen by the Health and Human Services Administrator. Coquille Indian Tribal Human Services Programs include: Direct Care, Pharmacy, Optometry, Business Office, Contract Health, Community Health, Indian Child Welfare, Alcohol and Drug, Child Care, General Assistance, Health Promotion & Disease Prevention, Youth and
Elder's Activities, Mental Health, and Foster Care.
About the Tribe
History
The Coquille Indian Tribe was terminated in 1954. On June 28, 1989, the Coquilles regained their status as a federally recognized Indian tribe. After 35 years of "termination" and federal policy that denied their status as Indian people, Public Law 101-42 restored the Coquilles eligibility to participate in federal Indian programs and to receive federal funds for tribal education, health, and law enforcement programs. The Coquille Restoration Act recognizes the sovereignty of the tribe and its authority as tribal government to manage and administer political and legal jurisdiction over its lands, businesses, and community members. Its members are descended from people who inhabited the watersheds of the Coquille River system, a small portion of Coos Bay at the South Slough, and areas north and south of the Coquille River mouth where it enters the ocean at present day Bandon. Coquille ancestral territory encompassed more than 700,000 acres, ceded to the US Government. Coquille headmen signed the treaties in 1851 and 1855. Because neither treaty was ever ratified by Congress, those Coquille people and their descendants were denied a permanent homeland until the modern Coquille Tribe negotiated several land purchases, which constitute today's 6,400 acre tribal land base.
Geography
Cities: Coos Bay, population 14,695. Elevation 10. Incorporated 1974. Bandon, population 2,465. Elevation 16. Incorporated 1891. North Bend, population 9,850. Elevation 41. Incorporated 1904. County: Coos, population 61,000. 1,629 square miles. Per capita income (1986) $11,761. Rainfall 56.8. Average temperatures 44.2-70.9. Principal industries: lumber, fishing, agriculture, shipping, and recreation.
Other Information
Members
695.
Other Offices and Programs
Tribal Administration Office, Education Department, Community Development Planning, Tribal Member Services, Cultural Resources Department, Police Department, Gaming Commission, Tribal Court, Coquille Housing Authority, and the Coquille Economic Development Corporation Office (CEDCO).
Employees
Tribal employees: 45, combined employees: about 500.
Housing
Housing available in the immediate area of Coos Bay.
.(JavaScript must be enabled to view this email address)
Previous Page