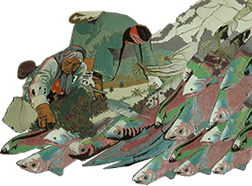 Coos, Siuslaw and Lower Umpqua Tribes
Coos, Lower Umpqua, & Siuslaw
Confederated Tribes
1245 Fulton Avenue
Coos Bay, OR 97905
Phone: 541-888-9577
Fax: 541-888-2853
Webpage: www.ctclusi.org
About the Clinic
MISSION
To promote and facilitate engineering planning and construction support for the IHS national facilities program by developing and enhancing relationships among Tribes, area offices, and Service Unit engineers and related professionals dealing in building health care systems.
Attainment of the IHS and DHHS missions
The DFPC mission is achieved by:
* Maintaining a priority list based on relative need.
* Supporting tribes when they choose to assume facilities-related responsibilities.
* Planning health care and associated facilities to minimize facility life-cycle costs.
* Planning, promoting, & constructing improvements to exist. Facilities where they are not optimally functional.
* Planning & constructing new facilities when existing facilities do not exist or cannot be effectively improved.
* Developing state-of-the-art facilities with efficient and effective facilities planning.
* Targeting the unmet need with limited resources for maximum effectiveness.
DFPC Vision
To be a Global Health Care Facilities Engineering Division leading cutting edge professionalism in support of Public Health advances and development of solutions to the Indian Health Service challenges.
Location
Coos Bay Outreach Office
Address:
1245 Fulton Ave.
Coos Bay, OR 97420-2895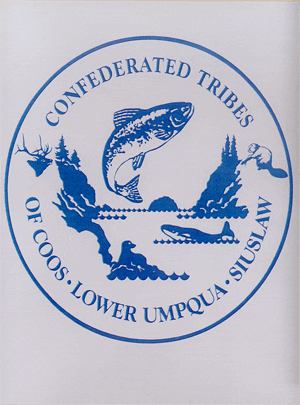 Phone: (541) 888-7533
Fax: (541) 888-2847
Office Hours: Monday - Friday, 8:00 am - 5:00 pm
Florence Outreach Office
Physical Adddress:
4969 Hwy 101 N., Unit #3
Florence, OR 97439-7803
Phone: (541) 997-6685
Fax: (541) 997-1715
Office Hours: Monday - Friday, 8:00 am - 5:00 pm
Mailing Address:
P.O. Box 2000
Florence, OR 97439-0076
Springfield Outreach Office
Physical Address:
1126 Gateway Loop Suite #102
Springfield, OR 97477-7748
Phone: (541) 744-1334
Fax: (541) 744-1349
Hours: Monday - Friday, 8:00 am - 5:00 pm
Mailing Address:
P.O. Box 70187
Eugene, OR 97401
About the Tribe
History
The Confederated Tribes of Coos, Lower Umpqua, and Siuslaw Indians are the original inhabitants of the central and south-central coast of Oregon. Their homeland includes the estuaries of the Coos Bay, and the Umpqua and Siuslaw Rivers. The Tribes have been operating under a confederated government since the signing of the Treaty of August, 1855.
Geography
They currently possess a 6.1 acre reservation and tribal hall erected in 1940,
with an estimated 130 acres of trust lands throughout Coos and Lane Counties.
Other Offices and Programs
Tribal Health and Prevention Programs
3 Community Health Representatives.
Tribal outreach offices
Alcohol, mental health, youth and aftercare, and Dental Care.
.(JavaScript must be enabled to view this email address)
Previous Page