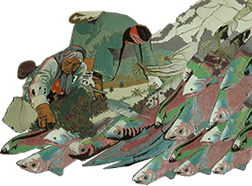 Colville Tribes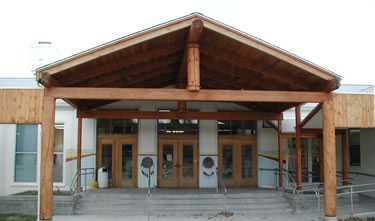 Colville Confederated Tribes
Colville Health Center
PO Box 150
Nespelem, WA 99155
Phone: 509-634-2842
Fax: 509-634-4116
Webpage: http://www.colvilletribes.com
About the Clinic
MISSION
To promote and facilitate engineering planning and construction support for the IHS national facilities program by developing and enhancing relationships among Tribes, area offices, and Service Unit engineers and related professionals dealing in building health care systems.
Attainment of the IHS and DHHS missions
The DFPC mission is achieved by:
* Maintaining a priority list based on relative need.
* Supporting tribes when they choose to assume facilities-related responsibilities.
* Planning health care and associated facilities to minimize facility life-cycle costs.
* Planning, promoting, & constructing improvements to exist. Facilities where they are not optimally functional.
* Planning & constructing new facilities when existing facilities do not exist or cannot be effectively improved.
* Developing state-of-the-art facilities with efficient and effective facilities planning.
* Targeting the unmet need with limited resources for maximum effectiveness.
DFPC Vision
To be a Global Health Care Facilities Engineering Division leading cutting edge professionalism in support of Public Health advances and development of solutions to the Indian Health Service challenges.
Location
Health services are provided at ambulatory clinics located in three tribal districts, Nespelem, Inchelium, and Omak. The largest program is the Colville Health center in Nespelem, a 17,110 SF Indian Health Service facility constructed in 1934. This clinic provides a wide range of family practice oriented medical, dental and optometry services. The Nespelem clinic employs three primary care physicians of which 2 are full-time federal employees and the third being a contractual arrangement with the Coulee Community Hospital, two mid-level medical providers, two dentists, 1 full time and the other is on a Personal Services Contract, four full time Registered Nurses, one LPN and one public health nurse. The clinic is AAAHC accredited and bills for services provided to patients who are Medicaid or Medicare eligible or who have private insurance coverage. The Colville Indian Health Service also operates a satellite Dental Facility out of the Community Center located in Omak on the northwestern side of the Colville Indian Reservation. They are also in the process of opening a satellite pharmacy, which should be fully operational by the middle of FY02. The Clinic had a total of 33,651 ambulatory visits in FY01. The Colville Tribes operates a smaller health clinic in Inchelium. The 4,864 SF clinic in Inchelium was built in the 1970s and provides medical, dental and optometry
services on a full-time basis. Inchelium had 4,360 primary care patient visits and 6,213 other patient visits for a total of 10,573 patient visits in FY2001.
The Colville Tribes also operates a number of health programs under P.L.93-638, Title I contracts with the Indian Health Services. These programs include community health nursing, community health representatives, nutrition, health education, mental health, social services, alcohol and substance abuse counseling, environmental health, and emergency medical services. The Tribes also operate a WIC program and a maternal support services project with non-IHS funding. Since 1981, the tribes has owned and operated a long term care facility in Nespelem. With 52 beds the Colville Convalescent Center provides residential care for reservation elders. The Center is supported by Medicaid reimbursement, private pay, and tribal funds. The Tribe