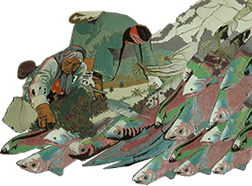 WA DOH Updates
A disproportionate number of British Columbia measles cases are among First Nations people:
A total of 71 confirmed and 4 clinical cases of measles have been reported in British Columbia since March 2010. Seventeen additional cases are under investigation. Of note, at least 16 of the confirmed BC cases (22%) are among First Nations people; in comparison 5% of the BC population self report as First Nations. A large index cluster of cases among unimmunized persons in an off-reserve First Nations household was associated with multiple generations of spread including transmission to three First Nations communities. This could indicate an increased likelihood of persons contagious for measles having contact with American Indian/Alaska Native communities in the United States.
A second British Columbia resident with measles has visited Washington State while contagious: On April 14th a woman left her home in Langley, BC (Fraser Health Authority) at 6:50 pm, crossed the border at Lyndon/Aldergrove and shopped at both Costco and Wal-Mart, then went back across the border at 11:40 pm. A press release giving details of Whatcom County sites where measles exposure could possibly have occurred is attached. DOH worked with the SeaTac Quarantine Station (CDC/DGMQ) to locate a Customs Border Patrol (CBP) supervisor who was able to identify the CBP officer that interacted with the individual with measles at the border as she came into the US. Whatcom County Health Department interviewed the officer in order to assess his measles immunity status and provide him with information about the disease.