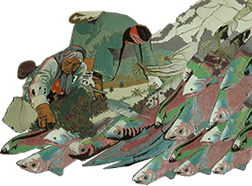 ToolKits
!!NEW TOOLKIT ORDER FORM!!
The National Congress of American Indians toolkits are ready for order now through NCAI and Montana State University.
We have attached the order form.
They will cost approximately $130 each to cover printing costs.
METH TOOLKIT—EXAMPLE CONTENTS
TRIBAL CODE EXAMPLES
* Lummi Exclusion (Banishment) Code
* Navajo and Crow Meth Codes
* Yavapai-Apache Employee Drug Testing Policy
MEDIA
* Anti-Meth Radio Public Service Announcement
* Small Anti-Meth Print Ads for Local Tribal Papers
EDUCATIONAL MATERIALS
YOUTH ITEMS
* "NO-METH" STICKERS
* "NO-METH" TEMPORARY TATOOS
* "NOT EVEN ONCE" JELLY WRIST BRACELETS
* "METH FREE CROW" JELLY WRIST BRACELETS
EDUCATIONAL PRESENTATIONS
* Bureau of Indian Affairs' Train-the-Trainer Powerpoint
* Indian Health Service (Aberdeen) Meth Video
More information available on this website: http://www.ncai.org We wi.ll add more to the toolkit as needed.

Would you like Lead on America to come to Your Neighborhood?
Crystal Meth Anonymous is a 12 step fellowship for those in recovery from addiction to crystal meth. There are no dues or fees for membership. Membership in crystal meth anonymous is open to anyone with a desire to stop using crystal meth.
National Clearinghouse for Alcohol and Drug Information, which is sponsored by SAMHSA, also has a hotline available 24 hours a day, 7 days a week at 1-800-729-6686. Staff both English and Spanish speaking information specialists who can recommend publications, posters, and videocassettes; conduct customized searches; provide grant and funding information; and refer people to appropriate organizations.
The National Alcohol and Substance Abuse Information Call Center provides accurate information about alcohol and drug abuse at no charge. They operate a Hotline Call Center, which is available 24 hours a day, seven days a week at 1-800-784-6776.
Medical Protocols for children found at meth labs
FIELD MEDICAL ASSESSMENT PROTOCOL
Tackling Meth Kit - Helping YOU reduce meth use in your community
Our Nation's Crisis: Toolkit for Change, a national methamphetamine education product to inspire parents, schools, employers, health care professionals and community leaders to take action against meth use in their communities. Each kit contains a DVD with three documentaries about meth, and a CD-R with specific resources for each audience about the dangers and devastating effects of meth use, with detailed instruction on how they can fight this growing problem.
Meth Watch online training course: This online training course was developed to provide an overview of the Meth Watch Program.
To begin the course, click here
Community Outreach & Training in Meth Prevention
Has your property been used as a drug lab? Follow the flowchart to find out what to do!
Find out how to protect yourself from drug labs and the consequences
Learn how to protect yourself if you are a landlord.
One Sky Center is the only National Resource Center for American Indians and Alaska Natives that is dedicated to improving prevention and treatment of substance abuse and mental health across Indian Country.
AMERICAN INDIAN COMMUNITY SUICIDE PREVENTION ASSESSMENT TOOL
The Referral Barriers Questionnaire: A Tool for Increasing the Rate of Referrals to the Behavioral Health Consultant