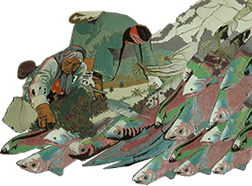 Tribal HIV/STD Advocacy Kit & Policy Guide
The 2012 Tribal HIV/STD Advocacy Kit & Policy Guide was created by the Indian Health Service, with assistance from the Office of Minority Health Resource Center and the Northwest Portland Area Indian Health Board. The original guide was developed by Project Red Talon for tribes in the Pacific Northwest in 2006. It was well received and frequently requested by tribes in other regions of the country.
The second edition has been updated and expanded for use by decision-makers and advocates throughout Indian Country. We encourage tribal health advocates to use the Kit (and its accompanying PowerPoint slides) when meeting with tribal council members and other decision-makers, to help facilitate your conversation about HIV/STD prevention strategies in your community.
The Kit includes:
Facts and figures on the importance of addressing sexual health in our communities
Tools for assessing community readiness to implement a sexual health program
Information on the policy change process and sample policy and resolution templates
Case studies of effective models for change in Tribal communities, and
Additional resources to strengthen community sexual health activities and policies
Please download and share any of the following Advocacy Kit materials:
To order print copies of the Tribal HIV/STD Advocacy Kit, please contact: (Print copies coming soon…)
Stephanie Craig Rushing
Northwest Portland Area Indian Health Board
2121 SW Broadway, Suite 300, Portland, OR 97201
ph: (503) 228-4185 fax: (503) 228-8182
Email: .(JavaScript must be enabled to view this email address)
Please include: Desired quantity and your mailing address.
copyright 2002–2016 NPAIHB All rights reserved. Mural by Robilyn Robins