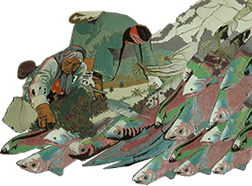 THRIVE:
Tribal Health- Reaching out InVolves Everyone
REGISTRATION NOW OPEN FOR 2016 THRIVE CONFERENCE! Click here to register.
6th Annual THRIVE Conference, June 27-July 1, 2016 at the Portland State University Campus-Portland, Oregon
Registration will close June 17 or when 65 youth have been registered. This conference if for AI/AN youth ages 13-19. Maximum of 4 youth per tribe can register.
Registration, permission slips, and WRN application must be turned in or completed online to be on the final list of participants.
Download the parent permission slip here. This needs to be signed and turned in for each teen by June 17.
Download the chaperone agreement here. This needs to be signed and turned in for each chaperone by June 17. Due to costs associated per person, we can only allow a maximum of 2 chaperones per group attending the conference.
Download the draft agenda.
Download the conference flyer.
Lodging: Book your lodging early at the University Place Hotel - group rate "THRIVE Conference" for $99/night +tax for 2 or $119 for 4. The room block deadline is June 17, 2016. For reservations call 866.845.4647. Let the hotel agent know the block date starts on 6/26/16. If not, the hotel agent will not see the block. ***Please note that parking is $15 a night, and hot food buffet breakfast and wifi is included in the room rate. PSU also offers dorm rooms for $60/night. Please request the Broadway building only. To make reservations call 503.725.4336 or email .(JavaScript must be enabled to view this email address).
The workshops available are:
Beats Lyrics Leaders - Explore your way through cultures and heritage with music! BLL offers a hands-on approach to learning as they teach each participant, young and old, the ins-and-outs of beat making, lyric/song writing, and recording.
Digital Storytelling - This workshop includes: writing and revising a script; learning to use audio, video, and photo editing software; recording a voiceover; selecting photos and music; and putting all the elements together to complete the story and others in the future too. Please bring a laptop.
Science of Health Lifestyles - Come check out different health and science careers at Oregon Health and Science University! You will meet Native professionals working in health, science, medicine, and research. You will "do" surgery on a mannequin in the simulation center! You will also get to experience a medical and college campus throughout the week.
We R Native Youth Ambassadors - Application required. Do you have the desire to create positive change in your community? Do you have creative ideas that you would like to share with your fellow Native youth? If yes, join the WRN team as a Youth Ambassador! You will get leadership training that will empower you to make a positive difference in your community.
Please submit forms by June 17th to Celena McCray by fax (503-228-4801) or email (.(JavaScript must be enabled to view this email address)). Or If you have any questions, call at 503-416-3270.
Mission: Reduce suicide rates among American Indians and Alaska Natives living in the Pacific Northwest by increasing tribal capacity to prevent suicide and by improving regional collaborations.

Goals:
1. Increase knowledge and awareness about suicide among tribal community members, and in doing so, take steps to address the silence and fear that exists in many of our communities preventing use of available prevention and treatment services.
2. Improve intertribal and interagency communication about suicide prevention and treatment in order to share and maximize limited resources, by working collaboratively with the Northwest Native Adolescent Health Alliance and other regional partners.
3. Increase the capacity of tribal health programs to track, prevent, and treat suicide.
Tribes Served:
THRIVE serves the 43 federally recognized tribes in Idaho, Oregon, and Washington.
Funding: Project activities are funded by the Methamphetamine & Suicide Prevention Initiative (MSPI) which was awarded by the IHS, Division of Behavioral Health in June 2009 and SAMHSA's Garrett Lee Smith youth suicide prevention grant awarded in October 2014.