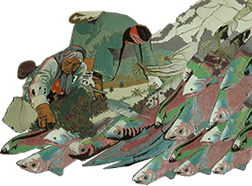 Home > Calendar > 2014 9th ANNUAL DANCING IN THE SQUARE AMERICAN INDIAN DAY CELEBRATION Sept 26 2014
2014 9th ANNUAL DANCING IN THE SQUARE AMERICAN INDIAN DAY CELEBRATION Sept 26 2014
September 26 2014

On the fourth Friday in September, the Northwest Portland Area Indian
Health Board (NPAIHB) and other local Indian organizations will be hosting
an "American Indian Day Celebration" at the Pioneer Courthouse Square in
downtown Portland. The event will be a celebration of American Indian
cultures and is intended to raise the level of awareness concerning the
challenges that American Indian people face in this country.
PIONEER SQUARE, DOWNTOWN PORTLAND Time: 12pm - 7pm
Grand Entry: 3:30 pm
SPONSORSHIP ADVERTISING DEADLINE AUGUST 29, 2014
FOR MORE INFORMATION VISIT:
http://WWW.NPAIHB.ORG
2121 SW Broadway. Suite 300
Portland OR 97201
503-416-3269 Or
503-228-4185
GET THE BROCHURE AND SPONSOR INFORMATION!
GET MORE INFO ON DRUMMERS AND BOOTHS
copyright 2002–2016 NPAIHB All rights reserved. Mural by Robilyn Robins