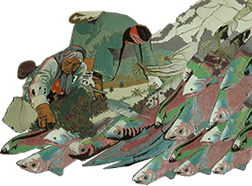 2014 Tribal Public Health Emergency Preparedness Conference
June 17 2014
June 17, 2014, 12pm – 8pm
June 18, 2014, 8am – 5pm
DoubleTree by Hilton Hotel (Lloyd Center)
1000 NE Multnomah St.
Portland, OR 97232

REGISTRATION: Please use the 2014 TPHEP Conference Link to register for the 2014 Tribal Public Health Emergency Preparedness Conference, June 17
& 18 at the DoubleTree Lloyd Center in Portland, OR. Hotel room reservation information is included within the conference registration. No registration fee.
HOTEL BLOCK: Reservations or call 503-281-6111 or 800-445-8667 and request the "Tribal Public Health" group rate of $126/night plus 14.5% tax.
Group rate cutoff date extended through Tuesday, May 27.
As of 5/23/14, rooms were also available at the following nearby hotels:
Courtyard Portland Downtown/Convention Center
435 NE Wasco Street, Portland, OR 97232
503-234-3200
http://www.marriott.com/hotels/travel/pdxcl-courtyard-portland-downtown-convention-center
Red Lion Hotel Portland Convention Center
1021 NE Grand Avenue, Portland, OR 97232
503-235-2100
http://www.redlion.com/conventioncenter
Residence Inn Portland Downtown/Lloyd Center
1710 NE Multnomah Street, Portland, OR 97232
503-288-1400
http://www.marriott.com/hotels/travel/pdxlc-residence-inn-portland-downtown-lloyd-center
Quality Inn Downtown Convention Center
431 NE Multnomah Street, Portland, OR 97232
503-233-7933
http://www.qualityinn.com/hotel-portland-oregon-OR014

Questions? Please contact Bridget Canniff, Public Health Improvement Manager, at .(JavaScript must be enabled to view this email address).
Conference organized by
Northwest Portland Area Indian Health Board
in collaboration with
Washington State Department of Health,
Oregon Health Authority Public Health Division,
Indian Health Service,
American Indian Health Commission,
Northwest Center for Public Health Practice